The Anger of Jimmy Kimmel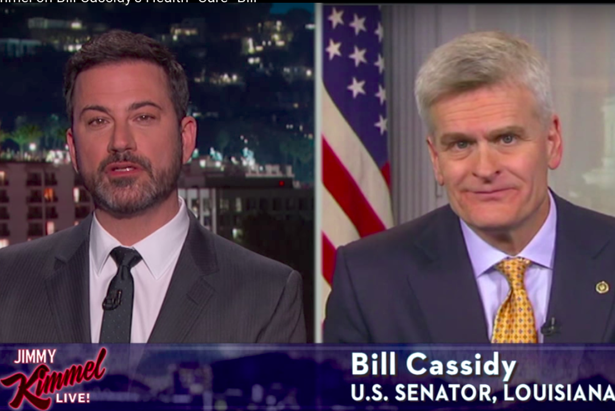 "By the way, before you post a nasty Facebook message saying I'm politicizing my son's health problems, I want you to know: I am politicizing my son's health problems."

The monologue went viral—it was a speech that "will surely be a big part of his late-night legacy," my colleague David Sims noted at the time—and one of the people who saw it was Senator Bill Cassidy of Louisiana. The politician, a physician by trade, soon began talking about the need for an Obamacare replacement that would pass the "Jimmy Kimmel test." Cassidy appeared on Jimmy Kimmel Live!, sound-biting the same message. Cassidy assured Kimmel—and, per the transitive property of late-night television, the American public—that he would work to create a new health-care bill that would pass that test.
["Source-timesofindia"]