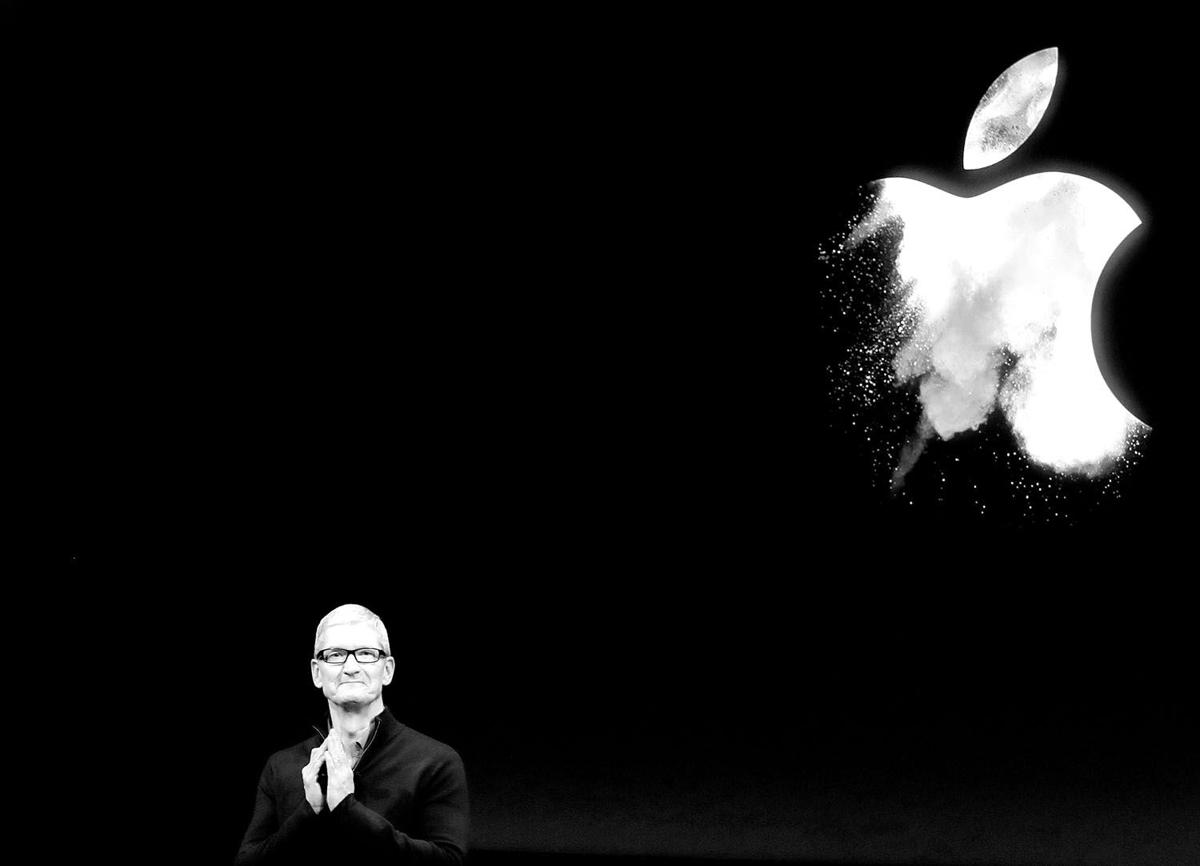 CUPERTINO, Calif. — Apple's high-end Mac laptops are getting a touch control strip above the keyboard
It's part of a long-awaited update aimed at reviving interest in a product often overshadowed by newer gadgets like the iPad and iPhone.
The new Touch Bar, which is both a narrow display and a control panel, replaces the old physical function keys on a traditional laptop. It will offer a variety of controls that change according to the app or website that's open.
It also has functions that will be familiar to many iPhone users — showing word suggestions as you type, for example, or letting you scroll through a library of emojis.
The company unveiled the laptops at its headquarters in Cupertino, Calif., where executives showed how the Touch Bar works with a variety of apps and software —  providing playback and editing controls for videos or music, for example, and search functions for Apple's maps and photos apps. 
Apple is also opening the Touch Bar to work with outside software, including Adobe's Photoshop editing program and Microsoft's Word, PowerPoint and Skype.
Along with faster processors and brighter screens, two of Apple's new laptops will also get a fingerprint sensor, similar to the one on iPhones. The sensor can unlock the device, authorize software installations or recognize a different user and quickly switch to that person's settings.
It works with Apple Pay, so users can authorize an electronic payment for online purchases.
At least for now, the new Touch Bar and Touch ID features will be available only on higher-end models — a 13-inch MacBook Pro that starts at about $1,800 and a 15-inch MacBook Pro at about $2,400. Both ship in a few weeks. 
Starting Thursday, Apple is selling a 13-inch MacBook Pro without the Touch Bar or Touch ID, but with other improvements, for about $1,500.
Older versions sold for prices starting at about $1,300 for 13 inches and $2,000 for 15 inches. Apple will still sell older MacBook Pros at those prices, along with less expensive MacBook and MacBook Air models. 
But its cheapest laptop, the 11-inch MacBook Air for about $900, will be sold only to education markets.
The company is also replacing some computer ports with new outlets compatible with USB-C standards, which can be used both for charging and transferring data. 
Connectors with USB-C technology can transmit data faster than older USB jacks. They are also smaller and have a symmetric shape, which means the USB-C jack can be inserted with either side facing up. But older USB printers and other devices will need adapters. The new Macs still have traditional headphone jacks, unlike the latest iPhones.
[Source:-UB]