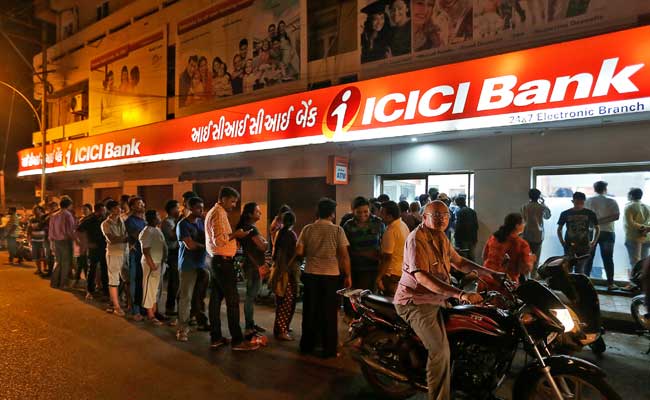 Demonetisation of Rs. 500 and Rs. 1000 notes was announced last week and since then, there's been one thing on everyone's mind: "Is there an ATM near me?". If you too are facing a cash crunch and looking to find an ATM with cash near you, the good news is that technology can be of some help.
Many companies and individuals have come up with tools to help you in your quest to find the ATM near you. While some of these tools help you find working ATM with cash near you, others can even tell you how long the ATM queues are, so you can come to grips with the cash crunch.
1) Cash No Cash
Cash No Cash or Cashnocash.com, launched by Quikr and NASSCOM, is a website that provides you information about ATMs with cash in your vicinity based on your pincode. Type your pincode in the search box and hit the Find Cash button to find which ATMs are still working and have cash. Cash No Cash will highlight the ATMs with cash in green pins, the ones with long wait time in orange, and out-of-cash ATMs in red.
Find ATM with cash near me ATM CMS finder cash no cash
2) CMS ATM Finder
CMS Infosystems is a company that manages 55,000 ATMs across the country. To lend a helping hand in these times of cash crunch, it has setup an ATM finder tool that provides information on working ATMs; you can select any city and find out if nearby ATMs have cash or no cash. This is limited to only the 55,000 CMS ATMs, but it has the benefit of having accurate information, straight from the company that operates these ATMs.
Find ATM with cash near me ATM CMS finder cash no cash
3) Walnut
Walnut, a personal finance management app, has also launched a feature to help you amid the cash crunch. The app has approximately 2 million users and tracks when they withdraw cash to help you locate ATMs with cash in your area. Based on this information, it can tell you if the ATM has cash or no cash; the user base also shares details such as the length of the queue with Walnut, providing the app with more data to serve to other users looking for cash. The company says it plans to add information regarding the availability of specific notes at ATMs in the next update.
Find ATM with cash near me ATM CMS finder cash no cash
In the app, determining if an ATM has cash or no cash is quite easy. ATMs that are not working are marked as grey pins on the map, while the ATMs that were active recently are highlighted in orange pins. However, it is the green pins that you need to look for – these are the ATMs near you with cash in them, as per the last year.
4) ATM Search
Offering information based on crowdsourced data, ATMsearch.in is a website that can provide you information about status of ATMs in areas around you. Search for any area on the website by typing the location and hitting the Search ATM button. You will get a list showing ATMs that have cash or no cash, and how long the ATM queue is, along with nearby landmarks. As a crowdsourced website, ATM Search lets users update the information about existing ATMs in the database, and allows them to add unlisted ATMs by providing basic details, such as bank name, landmark, and crowd status, thus enabling any user to solve the cash crunch issue the public is facing.
Find ATM with cash near me ATM CMS finder cash no cash
Other ATM finders
While the above-mentioned tools will tell you whether a nearby ATM has cash or no cash, if you are looking only for tools that answer the question: "where is closes ATM near me?", there are a couple of other options as well.
Google Maps has long had a feature that lets you find ATMs in your vicinity; just tap on the search bar in the app and the interface shows options like restaurants, gas stations, and ATMs. Just tap on the 'ATMs' option and you will get a list of ATMs nearby. The company has integrated the same functionality on its home page as well. Google.co.in now shows the 'Find an ATM near you' button below the search bar; tapping the link takes you to Google Maps, which shows you the ATMs around you, based on the location. However, Google Maps and Search do not show if any ATM close to you has cash or not.
The Nearby app is also useful if you are looking for an ATM around you. All you need to do is to click on the *ATM* button on the app interface when it opens and it will show you all the ATMs close to you and tell you how far away you are from it. However, it does not tell if the machine has cash and how
long the queues are.
You can also use social media to find out if ATMs near you have cash or no cash.
[Source:-Gadget360]