In bid to promote languages, Sanskrit course introduced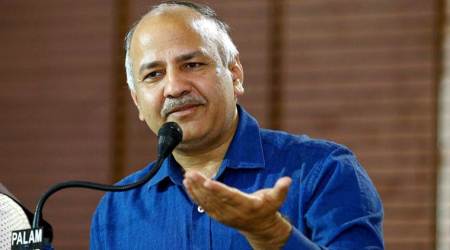 Sanskrit isn't just a language, it is "alive" and continues to be "relevant today", said Deputy Chief Minister Manish Sisodia while announcing the launch of a three-month course in the language on Wednesday. He added that the Delhi Sanskrit Academy will set up 75 centres across the capital, which will offer the course.
Speaking at a press conference, Sisodia said he had been reviewing the arts and culture department since taking charge and "realised that the approach towards languages needed to be changed extensively". "People can study and understand Sanskrit in their daily lives — the one used in religious purposes or culture. This will be a three-month course for common people," he added.
He added, "Many people learn Urdu, for their interest in poetry. Many learn English or other languages for work. Similarly, we are doing this for Sanskrit. For instance, many use Sanskrit during religious ceremonies. The priest reads out some shlokas and we follow his directions… This (course) is for common people because Sanskrit continues to be present in our daily life, but we are not aware of it anymore."
Sanskrit, Sisodia maintained, is India's oldest language and one of the oldest in the world. "A number of scientific works have been done in Sanskrit. But because of historical reasons, its use has decreased today. But it is still around us," he said.
Since Sisodia took up the additional charge of the Arts and Culture department, his emphasis has been on language. On Tuesday, Sisodia had said book clubs will be set up to promote Hindi literature.
[Source"timesofindia"]