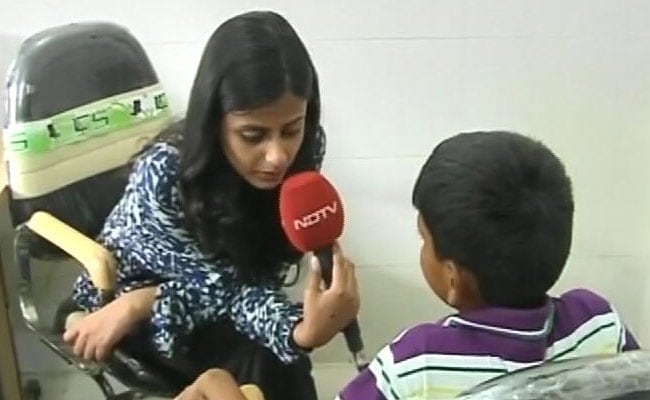 Mathura: 
Highlights
Children as young as eight-years-old were being given training in arms
Nine of them living in the park sent to children's homes in Mathura, Agra
3,000 cult members clashed with cops in Mathura during an eviction drive
A cult at the centre of deadly clashes in Mathura that was running a parallel judicial system and had its own constitution, jails and several "battalions" of soldiers, also gave arms training to children, a senior police officer has said.
"Children as young as eight years old were being given training in arms," senior police officer DC Mishra told AFP news agency.
Some 3,000 followers of the sect, Swadhin Bharat Vidhik Satyagrah, clashed with the police in Mathura during an eviction drive on Thursday, which left 24 people, including two senior police officers, dead. The sect virtually ran a republic in the 260-acre park in Jawahar Bagh area since late 2014, with the site almost entirely closed off to the outside world.
Nine children, who were living in the illegal colony, were sent to a children's home in the city yesterday. NDTV spoke to three of them, all aged 9, who recounted the horror of the night of violence.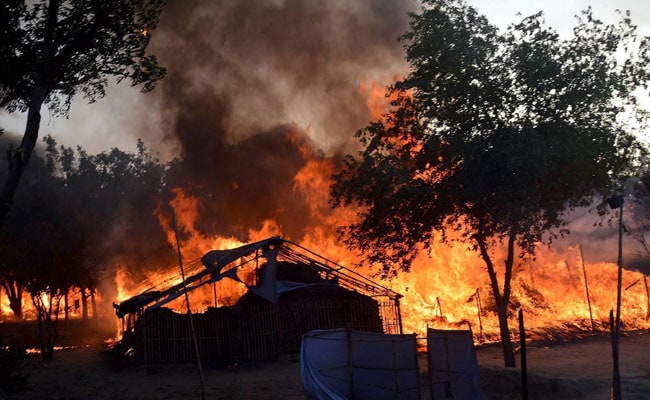 "We hid behind the trees. Bombs were being thrown around, stones hurled, bullets fired everywhere," said Abhinav (name changed). He added that they were taken to Govind Nagar jail in Mathura before being brought to the children's home.
Abhinav said his siblings, 8 and 12 years of age, as well as his mother, were still in jail. However,  police said that all children who were rounded up during the violence have been sent to various children's homes in Mathura and Agra.
"They were talking about a fight. They were abusing the administration and were saying that Jawahar Bagh will never be vacated", said Alok (name changed).
Another child, who was brought to Jawahar Bagh by his aunt, told NDTV that she was asked to move to the area by sect leader Ram Vriksh Yadav.
"She brought me here because there's a Netaji called Ram Vriksh Yadav. She said he'll free Bharat. He will come and give us all a gold coin and that is the only currency that will work in India," Sanket (name changed) said.
Yadav, who was reportedly killed during the clashes, was man said to have led the violence. He had eight cases against him including murder and land-grabbing. Claiming to be political and social revolutionaries, his group demanded abolition of elections and cheaper fuel for everyone.
The children will be allowed to meet their parents before being handed over to their relatives, the superintendent of the children's home said. If there is no one to take their custody, they'll continue to live at the children's home.
[Source NDTV]