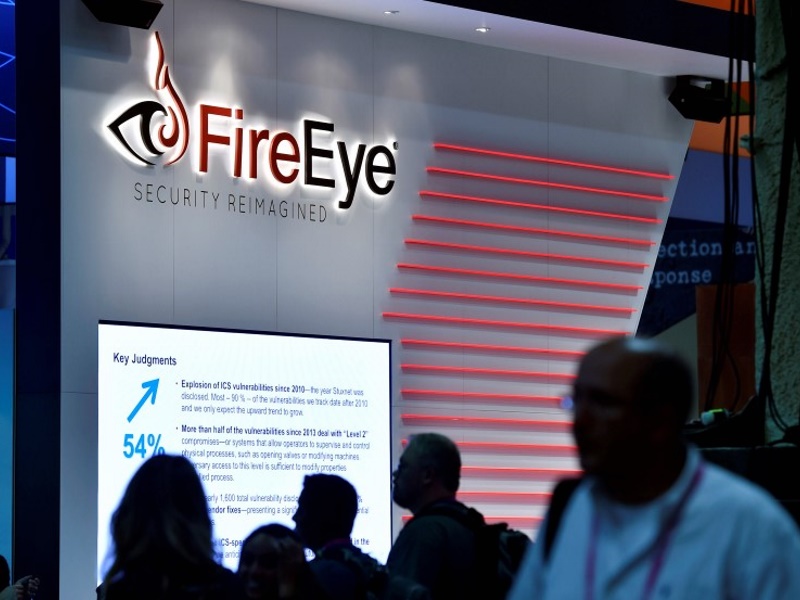 Cyber security firm FireEye Inc said on Thursday it planned to lay off 300 to 400 of its 3,400 workers as it announced quarterly sales below its own forecast, due to a slowdown in demand for its services helping businesses respond to hacking attacks.
FireEye's shares were down 16.2 percent at $14.02 in extended trading.
The Milpitas, California-based company also cut its full-year sales outlook.
Chief Financial Officer Michael Berry told Reuters that the job cuts were part of a restructuring effort that will reduce annual costs by about $80 million (roughly Rs. 534 crores).
Chief Executive Kevin Mandia said the company is now responding more frequently to financially driven cyber criminals, who engage in crimes such as ransomware, which are relatively simple to clean up.
"The size and scope have changed. The whole remediation was more complex" when the company was responding to large numbers of state-sponsored hacks from China, he said.
FireEye cut its full-year revenue forecast to $716 million-$728 million (roughly Rs. 4,783 crores – Rs. 4,864 crores) from $780 million-$810 million (roughly Rs. 5,211 crores – Rs. 5,412 crores).
The company is still targeting non-GAAP profitability by the end of 2017 and expect to generate positive free-cash flow in 2017, Berry said on a conference call.
It reported second-quarter revenue of $175 million (roughly Rs. 1,169 crores) , missing its own projection of $178 million to $185 million (roughly Rs. 1,189 crores to Rs. 1,236 crores).
Executives blamed much of the trouble on a slowdown in its services business, including its high-profile Mandiant forensics unit that helps organizations respond to cyber-attacks.
That division's revenue rose just 2 percent in the second quarter, compared to a 40 percent increase in the first quarter. Its total number of engagements rose, but average revenue from each one fell dramatically because work performed was less extensive.
Mandia said that was due to a shift away from previous years where there were large numbers of state-sponsored espionage hackers from China attacking customers in the United States.
FireEye and other cyber-security firms said in June that cyber-espionage attacks from China appeared to have dropped this year as the Chinese government made good on a pledge with the United States to stop supporting the digital theft of US trade secrets.
The company reported lower-than-expected billings, a closely watched indicator of future business.
FireEye posted second-quarter billings of 196.4 million, below its forecast of $200 million to $215 million.
It also cut its full-year billings forecast to a range of $835 million to $855 million, from its previous range of $975 million to $1.055 billion.
In contrast, peer Symantec Corp reported second-quarter revenue and adjusted profit above the average analyst estimates, helped by strong enterprise demand for its security products.
Up to Thursday's close, FireEye shares had fallen more than 62 percent in the last 12 months.
[Source  NDTV]