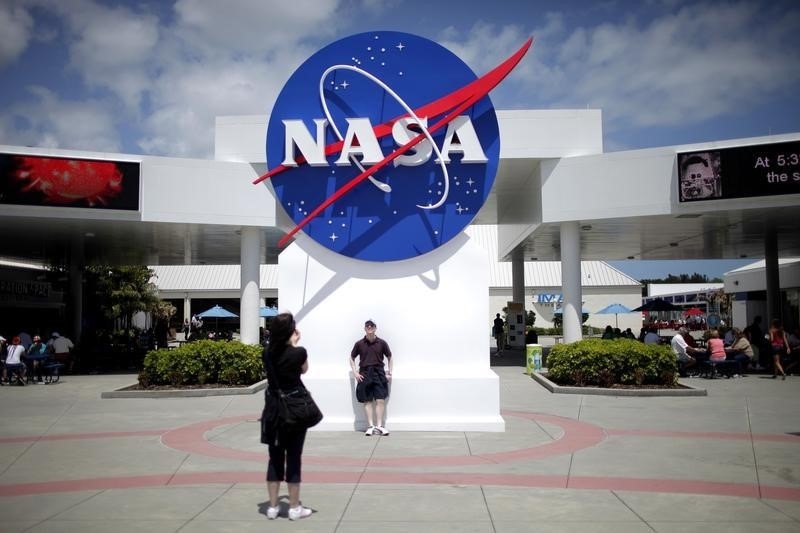 Twelve students from a Delhi school have been selected to participate in the finals of the prestigious International Space Settlement Design Competition (ISSDC) at Nasa.
The Class X to XII students of Delhi Public School, R K Puram, were invited by Union Minister of State for Atomic Energy and Space Jitendra Singh for an interactive session on the eve of their departure for Florida.
Hailing the achievement of the students, Singh said they not only deserve encouragement, but, in addition, their success story should be propagated among school children across the country, so that those with hidden talent for space experimentation are able to realise their passion.
At the same time, he said other students also become aware of the various options available across the world for developing their scientific skills.
Singh said it was no small achievement that the team was selected through a very rigorous and objective competition at continental level.
"Their names were finalised for the international finals only after they won the Asian regional round against teams from countries including Pakistan, China, Japan and Korea," a statement quoting Singh said.
The selected students were Varun Arora, Dibyadarshi Dash, Aman Siddhant, Aditya Soni, Suryansh Garg, Hersh Aditya Singh, Aryan Gupta, Raj Bakshi, Arunim Gupta, Yash Khurana, Anhad Singh and Shashwat Goel.
[Source  NDTV]