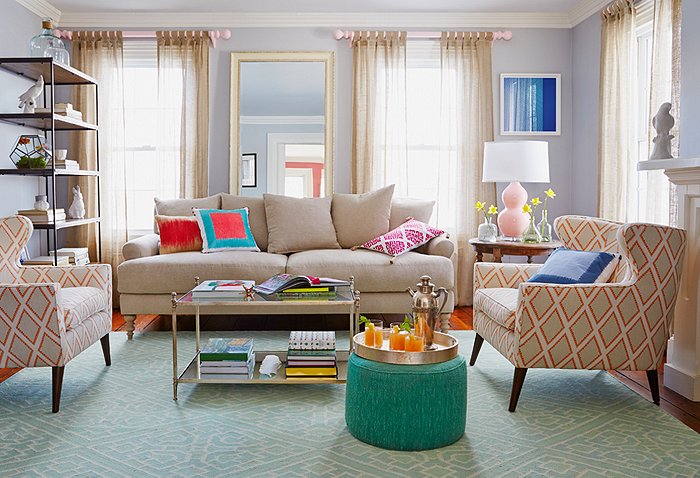 Sitting in your living room watching some TV with a glass of wine is a great way to unwind at the end of the day. Doing this in a home you love is even better. If you are 100% happy with the look of your home and moving may not be an option, there are still plenty of ways to upgrade your home.
So, you've decided you want some change; you're looking about your home wondering what needs doing and what should be first. A great way to get some inspiration is to go online and have a look at images or pop out and buy an interior magazine and see what sparks joy.
Here are the main ways a home can be transformed.
Flooring
While carpet might keep you cozy on those harsh winter nights, hoovering and stain removal can become a hassle. Changing to wood, laminated wood, or tile is a great way to give a room a new look. There are great laminated wood floors nowadays that give the impression of a real hardwood floor and won't break that bank, as well as so many different tiling options to choose from. Don't be put off by the work that goes into such a renovation, and instead focus on the outcome you want and the home your rooms will look like.
Wall to wall 
When looking at updating and redecoration your house, something you might not have considered, due to fear of it becoming a bigger project, is changing the outside. Although this may take more time and increase your home's makeover budget, the outside of the house is, after all, the first thing you see when you come home and the first thing your friends and family see when they visit.
Changing the outside will be sure to transform the whole house. Paint is a great option as well as siding, which is the protective material attached to the outside of a building, available in a whole array of colors.Adding siding to your home will give it a whole new look. Be sure to find good siding installation contractors when choosing this option for the work to run smoothly.
Furniture
Looking in shops and online, it never hurts to do a bit of shopping to swap out some older pieces you always wanted to change. Or for a cheaper option, try just rearranging existing furniture. When arranging furniture, a great way to start is by deciding what you want as the room's focal point. In some rooms it is more obvious than others, for example, in your living room, is the TV the main focus or instead perhaps is it a fireplace or view. Decide where you want guests to sit and want you to want them to see when they do. Try moving things around a create the main focus on whatever you believe to be most useful or most beautiful in your rooms.