As the year rolls to an end, a look around the Gadgets 360 lab shows far too many boxes from e-commerce companies because we shop too much for tech here. One of the prerequisites of the job is loving tech, and although we see a lot of products come for review, we're still enthusiastic about the category and keep buying new gear.
Looking back at 2016, the Gadgets 360 crew purchased a lot of products that you'd expect, such as new iOS devices, Kindles, and gaming accessories, but there were also a few unusual picks. Here's a look at everyone's favourite gadget which they bought in 2016.
Abhinav Lal: Logitech Orion G610 Red – I wanted a new mechanical keyboard to replace my ancient one, and this was a great deal during Black Friday in the US. My only quibble thus far is that it doesn't have a wrist rest.
Akhil Arora: Xbox Elite Controller – I'm no pro-gamer, but as someone who spends a dozen hours each week playing games, and occasionally reviews them for a living, the Xbox Elite Controller has been far my best tech purchase of 2016. It's definitely on the expensive side – around Rs. 16,000 – but if you're looking to splurge on yourself, I say go for it.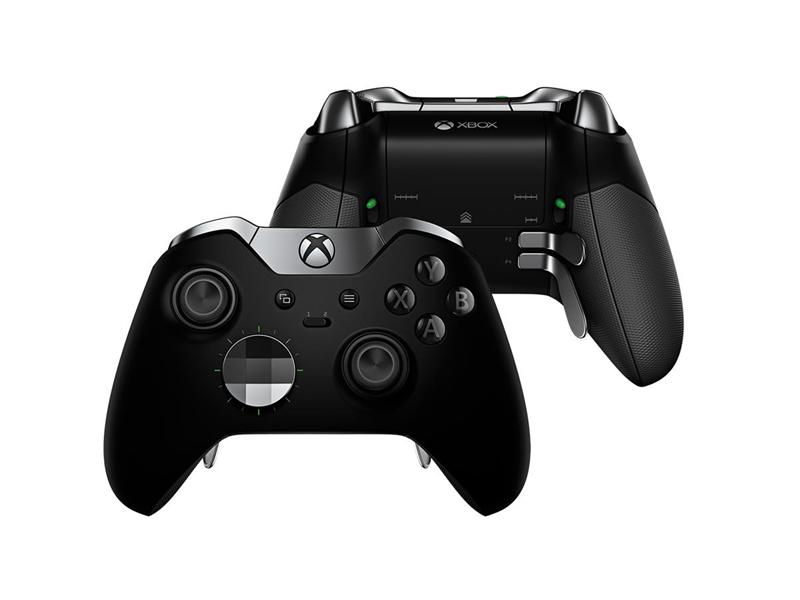 Devika Chitnis: iPhones 6s – This year I bought my first (non-second hand) iPhone. And yes, it was Rose Gold. It's beautiful, from the outside and inside. Though by now the outside has enough scars to prove how it's weathered my year. The camera was way better than my last love, the iPhone 5s.The battery life was good back in March – now, I have to carry my charger everywhere I go. I bought the phone because of a deal, though looking at my credit card statement, I have to admit it wasn't a steal.
Gagan Gupta: Apple Ecosystem – I started 2016 as an Android loyalist. My Google Nexus 6 was the ideal smartphone for me with its QHD display, contoured back, and front-firing speakers. But then, Google's dodgy update cycle, and Nougat's terrible roll-out had me waiting for the update months after its releases. I decided to finally give the other side a try. I wasn't very impressed with iPhones until the iPhone 7 Plus, mainly because to me, they didn't offer anything groundbreaking, for me to to consider a change. But now with the iPhone 7 Plus, iPad Air 2, and a 4th gen Apple TV, all purchased in 2016, I'm finally using an ecosystem that works.
Gopal Sathe: JSB HF05 Foot Massager – At the end of the day, sitting down for half an hour to read while your feet and calves are massaged is a very relaxing feeling. I looked up various options and finally found one that was affordable, doesn't take up too much space, and is actually effective and relaxing too. And you can get this for just over Rs. 10,000. How is that not beautiful?
Jamshed Avari: Pebble Time – When my original Pebble started crashing all the time and suffering from the dreaded screen tearing problem, I knew it was time to move on. I was really tempted to back the Pebble Time 2 on Kickstarter, but it seemed like it would take too long, and I found the in-between model going cheap on Amazon India.
I'm glad I decided to buy it, now that there's no chance of the successor even being released, and I really hope this one lasts a long time because it's a massive part of my everyday life, and I don't see any anyone else putting out a similar product.
Ketan Pratap: Sony Bravia LED TV + Teewe 2 – I had been planning to buy a HDMI streaming stick alongside a television for some time, but I had a very limited budget. Thanks to offers and online discounts popping up, I managed to grab the Teewe 2 streaming stick months before I even finalised a television set.
Some time later, I managed to grab a good deal on a Sony LED television as well – the BRAVIA KLV-32R302D. The purchases might have been made because they were good deals, but both devices have worked out really well for me.
Kunal Dua: Bluedio T2S Bluetooth Headphones – After my LG HBS-730 Bluetooth headset died, I was in the market for a pair of Bluetooth headphones to listen to podcasts while drowning out the noise at work. I stumbled upon this product from a brand I'd never really heard of, but I was encouraged by the reviews I read. At just $17.50 (roughly Rs. 1,200), it was a risk worth taking, and I have to say I haven't been disappointed.
The audio quality is good enough for my use – primarily podcasts and the occasional late night TV show, while paired to the Apple TV – and the best part is its battery life. It's rated at 40 hours of use over Bluetooth on a single charge, and I have no reason to doubt that figure. With my usage pattern I can easily go two to three weeks without needing to recharge them.
Naina Gupta: Motorola Moto G4 Plus – I needed to buy a new phone and based on the reviews, I bought the Moto G4 Plus, during its first sale. It's a good smartphone with 3GB RAM and 32GB of storage, and the turbo charging feature has been great. I also love the camera performance of the phone, and that's why it is my favourite purchase of the year.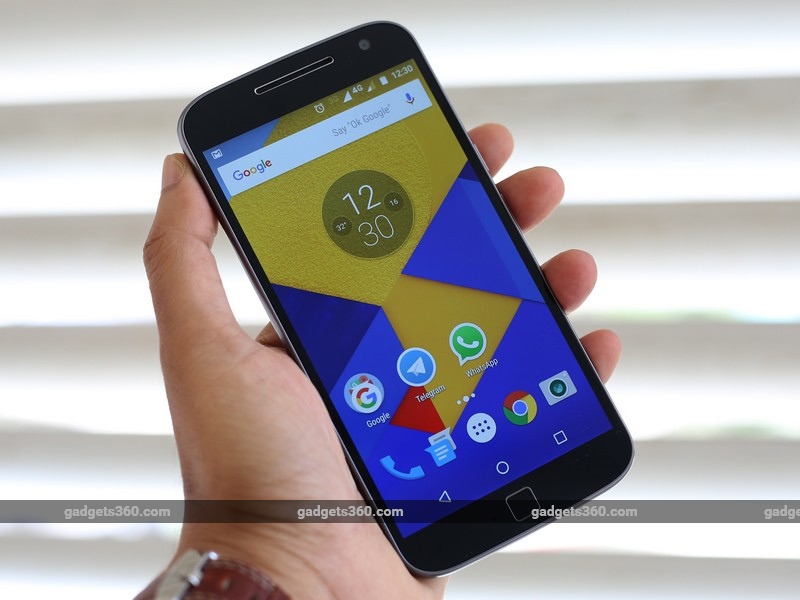 Pranay Parab: Kindle Paperwhite – Much as I love paper books, it's impossible to carry them with you without worrying about damaging them. Ever since I got the Kindle, I stopped worrying about this and started reading every day on the commute to work. I've read 35 books this year mostly thanks to the Kindle Paperwhite and next year, you can bet that I'll read even more.
Ravi Sharma: JBL Pulse 2 Bluetooth speaker – With my ageing wired speakers not making the cut anymore, I was in the market for a Bluetooth speaker earlier this year. After a bit of research, I zeroed down upon the JBL Pulse 2 and Harman Kardon Esquire Mini Portable.
Eventually I picked the Pulse 2 as it had a bigger battery, and could be paired with my friend's JBL Pulse to deliver amplified sound in a large enough space. So far, I am more than satisfied with the purchase. It delivers more sound than my room can handle, and it is portable enough to carry around anywhere I am going.
Rishi Alwani: iPhone 7 – While I've been drifting between Android and iOS for the better part of three years, the iPhone 7's got enough polish to keep me back in Cook's camp (with a little help from Google, killing off the Nexus line. Superlative battery life, great build quality, and all those lovely apps that make every non-video game related use a treat, make it my most favourite purchase of the year.
Rohan Naravane: Motorola TurboPower car charger – Grabbed this for under Rs. 1,000 on Flipkart. It charges my Samsung Galaxy S6 as fast as the bundled fast charger. It's especially useful when using GPS, since that taxes the battery heavily, where typical car chargers fail to provide sufficient juice.
Roydon Cerejo: Jaybird X2 – I've been eyeing the Jaybirds for a while but they are simply too expensive in India. Luckily, I managed to get one for $80 (around Rs. 5,500), which is a steal considering how awesome they sound.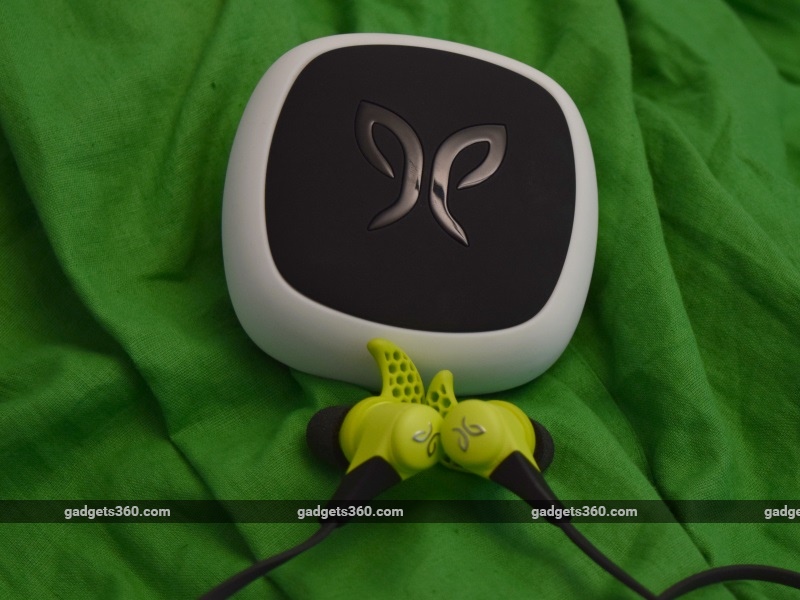 Sandeep Kumar Sinha: F&D 2.1 Bluetooth Speakers – I wanted to have a good set of speakers that could cater to music and entertainment needs. I happened to spot the F&D Speakers in an online shopping sale and bought them on the spur of the moment.
The speakers fill my entire room with a loud music, without any real compromise in quality. The speakers allow me to pair multiple devices at a time, so switching to different devices is easy too.
Sanket Vijayasarathy: Kindle Paperwhite – As much as I love reading physical books, a Kindle just makes sense when I'm on the road and don't want to carry around a heavy book. After a while you kind of get used to the Kindle. It's light and I get to take along a bunch of books wherever I go.
Shekhar Thakran: iPad Air 2 – I have avoided Apple products for quite some time now. I bought Acer Iconia Tab A500 as my first tablet due to the fact that Android provided an open platform to make most out of a mobile device. After using the iPad Air 2, I can safely say that there is no better device for browsing the Internet, reading articles, or even playing light games like Goat Simulator. You have to give up on the customisability, but what you get in return is a smooth and reliable performance in a very well designed product.
Shubham Verma: Samsung Curved LED Television – I had to buy an LED television for my place, and while browsing Internet, I spotted the Samsung Curved LED TV at a very cheap price. Without any second thoughts, I added to it my cart and bought it. A discount of 30 percent on my Airtel DTH purchase under an offer came as icing on the cake.
[SOURCE:-Gadgets 360]