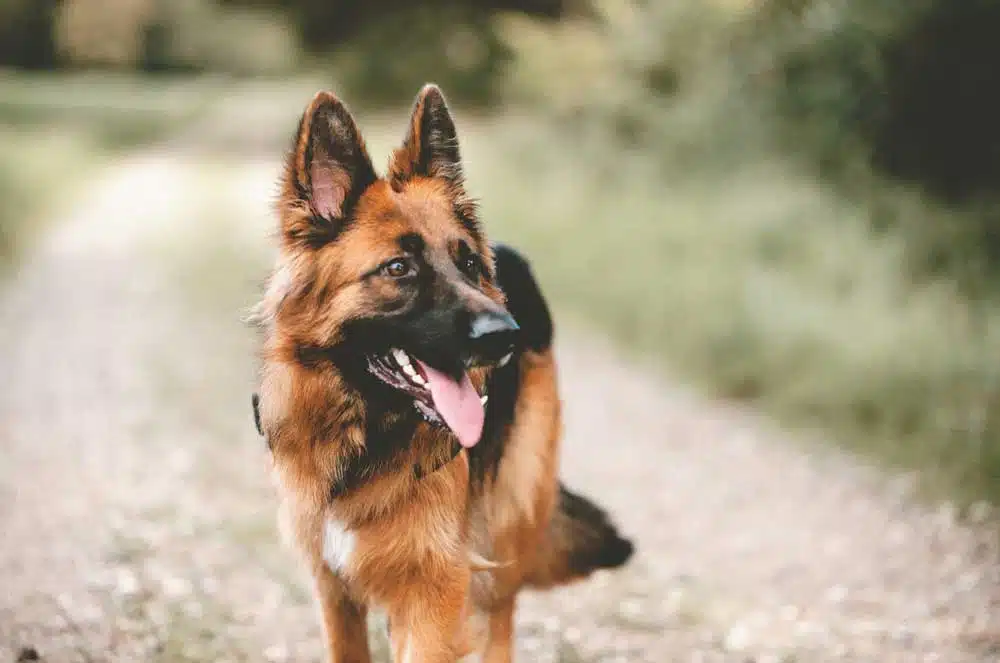 Introduction
When it comes to the health and well-being of our beloved German Shepherds, every detail matters. One common issue that can affect these majestic dogs is perianal fistulas. These painful openings around the anus can greatly impact a German Shepherd's quality of life. One way to manage this condition is through an appropriate diet. In this guide, we'll delve into the ins and outs of a suitable diet for German Shepherds with perianal fistulas.
Understanding Perianal Fistulas
What are Perianal Fistulas?
Perianal fistulas are painful, inflamed tracts that develop around a dog's anus. This condition is more commonly found in certain breeds, including German Shepherds. It causes discomfort, irritation, and can significantly affect a dog's daily life.
Symptoms of Perianal Fistulas
Identifying the symptoms of perianal fistulas is crucial for timely intervention. Watch out for signs like difficulty sitting, licking or biting the anal area, foul odor, and changes in bowel movements.
The Role of Diet in Perianal Fistula Management
Importance of Diet
Diet plays a vital role in managing perianal fistulas in German Shepherds. The right nutrients can help boost the immune system, reduce inflammation, and aid in the healing process.
Recommended Nutrients
Omega-3 Fatty Acids: These anti-inflammatory powerhouses can help alleviate discomfort associated with perianal fistulas.
High-Quality Protein: Opt for lean protein sources like turkey, chicken, and fish to support muscle health.
Fiber: Adequate fiber promotes healthy digestion and can ease bowel movements, reducing strain on the affected area.
Probiotics: Beneficial bacteria can improve gut health and support the immune system.
Foods to Include
Salmon: Rich in omega-3 fatty acids, salmon is an excellent choice to reduce inflammation.
Sweet Potatoes: These are a great source of fiber and essential vitamins.
Plain Yogurt: Probiotics in yogurt can support digestion and overall gut health.
Foods to Avoid
Spicy Foods: Spices can exacerbate inflammation and discomfort.
Grains with Gluten: Gluten-containing grains might trigger sensitivities.
High-Fat Treats: Excessive fat can lead to weight gain, which may worsen the condition.
Crafting a Perianal Fistula Diet Plan
Consult a Veterinarian
Before making any changes to your German Shepherd's diet, consult a veterinarian. They can provide personalized guidance based on your dog's specific needs.
Sample Diet Plan
Breakfast: Cooked lean turkey with a side of steamed carrots.
Lunch: Baked fish with sweet potatoes and green beans.
Snack: Chopped apples (remove seeds) with a dollop of plain yogurt.
Dinner: Chicken stew with peas and a sprinkle of flaxseeds.
Lifestyle Adjustments for Improved Healing
Hydration
Ensure your German Shepherd has access to clean, fresh water at all times. Hydration supports overall health and aids in digestion.
Stress Reduction
Stress can exacerbate health conditions, including perianal fistulas. Engage in calming activities your dog enjoys, like leisurely walks or gentle playtime.
Conclusion
Caring for a German Shepherd with perianal fistulas requires a holistic approach, and a well-balanced diet plays a pivotal role. By incorporating anti-inflammatory nutrients and making mindful food choices, you can contribute to your furry friend's healing and overall well-being.
FAQs (Frequently Asked Questions)
Can perianal fistulas heal solely through diet? While diet is essential, consulting a veterinarian for a comprehensive treatment plan is crucial.
Are there breed-specific diets for German Shepherds with perianal fistulas? There aren't specific diets, but certain nutrients can benefit them. Consult a vet for guidance.
How long does it take to see improvements with dietary changes? Every dog is different. Some may show improvements within weeks, while others might take longer.
Is home-cooked food better than commercial dog food for perianal fistulas? Both options can work, but ensure the chosen diet meets nutritional requirements. Seek professional advice.
Can I use supplements to manage perianal fistulas? Supplements should only be given under veterinary supervision to avoid potential interactions or side effects.