July 14, 2019, was a historic day for sports.
Not only was it the finals of two of the most popular tournaments of cricket and tennis, it also saw historic matches that had produced nail-biting finishes.
On the tennis side of things, Novak Djokovic defeated Roger Federer to win his fifth Grand Slam title on grass.
For the first time in Wimbledon, the the winner was decided by a tie-breaker. It was also the longest Wimbledon final in history.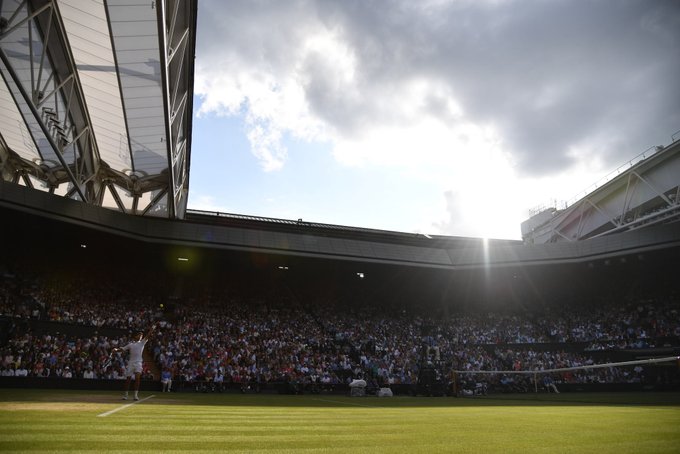 It wasn't just Wimbledon witnessing a tie, it was the same situation on the cricket side of things.
At the World Cup 2019, the finals ended in a tie, the super-over to decide that final ended in a tie. It was only the number of boundaries that England scored in the match that saw them emerge victorious in the ICC World Cup 2019 final at Lord's in the end.
Not to miss out on this historic moment, Wimbledon asked ICC how things were going, while they were still 'tied' up.
Both of the finals took place at the same location as well – in London. Same time, same location, same outcomes, and the same anticipation fans felt while watching. For everyone viewing, live or otherwise, the two finals sure did give them a 'run' for their money.
["source=news18"]