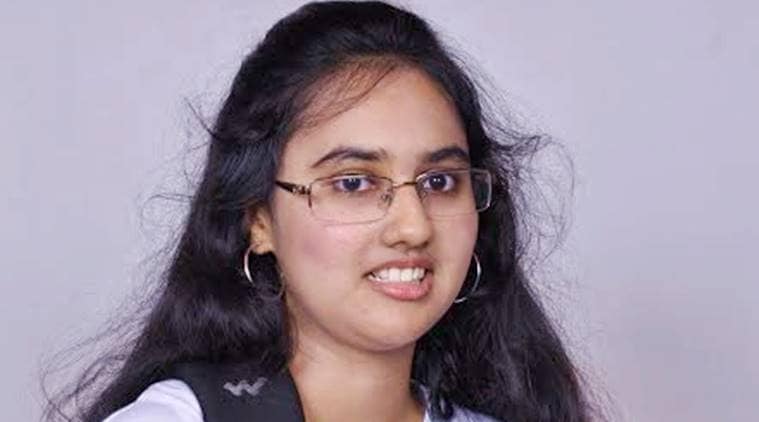 They say when things are tough, you get tougher. This quote is apt for Rakshita Ramesh, who has topped Karnataka CET 2017 and successfully secured rank 41 in the National Eligibility and Entrance Test (NEET) 2017, the results of which were released on Friday.
Rakshita travelled 16 kilometres to and from her home and BASE integrated Sri Bhagwan Mahaveer Jain College in Vishweshwarapuram where she studied from 7.30 am to 4 pm. While travelling was tedious, she ensured when she got back home, she would brush off the exhaustion and study for at least four hours each day. Read | NEET 2017: Bengaluru's Sankeerth Sadananda bags AIR 4 in NEET, 27 in AIIMS exam and 10 in JIPMER, click here
"Clearing NEET was important to me so there was no time to be tired," she said adding that she would take a break by watching TV while having dinner. It was only on Sunday that she allowed herself a longer break when she would play with her brother or go cycling.
The topper comes from a family of four in Nagavara, Bengaluru. Her father works as a software engineer while her mother is a home maker and her younger brother is in class 10. She is the first in her family to pursue medicine as a career and hopes to do great things.
"India lacks doctors and above all, good doctors as everything is getting too commercial. Many hospitals recommend unnecessary operations to patients just to make money. I want to be a doctor who serves those in need," she said when asked why she wants to pursue medicine. She recommends that anyone who wishes to follow the field or crack NEET have passion for the subject and should work towards it. Read | Karnataka CET results 2017: Toppers Rakshita, Sumanth focus on NEET and JEE, click here
Rakshita kept away from distractions of social media and only accessed WhatsApp once her mother had filtered through and passed onto her whatever was important. "I had to use WhatsApp at times because our teachers would send pictures from the biology labs. Otherwise, I feel social media is a waste of time," she said.
When she heard that she had secured the top rank in the state Common Entrance Test (CET) she was happy, but did not let this news distract her from preparing for NEET. In a previous interview with the indianexpress.com, Rashmika had said that she had appeared for Karnataka CET 2017 as an afterthought while preparing for NEET.
Source"indianexpress"]