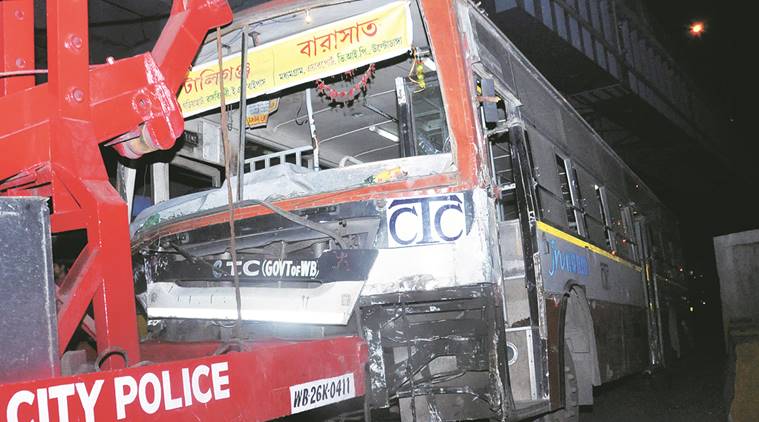 One person was killed and four others injured after two buses allegedly raced each other on VIP Road in Kestopur Saturday evening.
According to sources, a CTC airport bus and a Garia-Barasat bus were at breakneck speed, each trying to overtake the other. An Ola Cab and bicycle came between the two buses when they brushed against each other.
The CTC bus then rammed into a road divider, and then hit the bicyclist – a middle aged man identified as Nimai Bala. He was declared brought dead when taken to the hospital.
Four others, including the cab driver, have been hospitalised. Following the accident, an angry mob thrashed the bus driver, and a huge police force was deployed to contain the situation.
According to locals, buses on VIP road frequently race each other. The police is trying to trace out the driver of the bus, who managed to flee.
"The four of us were waiting near the bus stop. I saw two buses coming at a very high speed. Then it all happened very quickly. The two buses brushed against each other, and one of the buses rammed into the divider," said Arunita Pal, a local.
[Source:-The Indian Express]