Lenovo introduces flexible laptop concept, because why not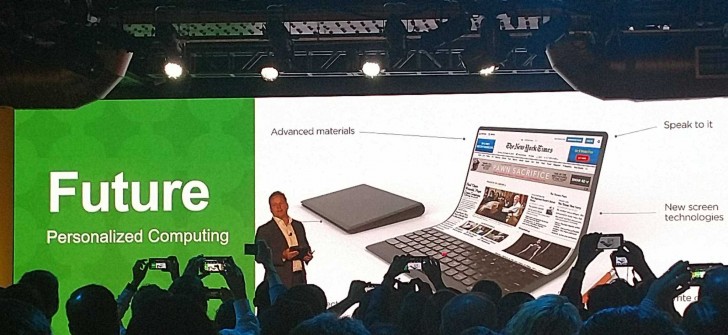 The image of the concept shows a flexible display, enabled by "new screen technologies". The fold stretches from one end to the other, and the screen bends toward the keyboard.
Lenovo also revealed that you would be able to speak to the laptop, but as you can expect from a concept details are incredibly vague. The company does not disclose if it already started working on the concept and we wouldn't be surprised if it's still on the drawing board.
The image does not show what Lenovo will introduce as its next product but where does the company think the future will head
[Source"timesofindia"]