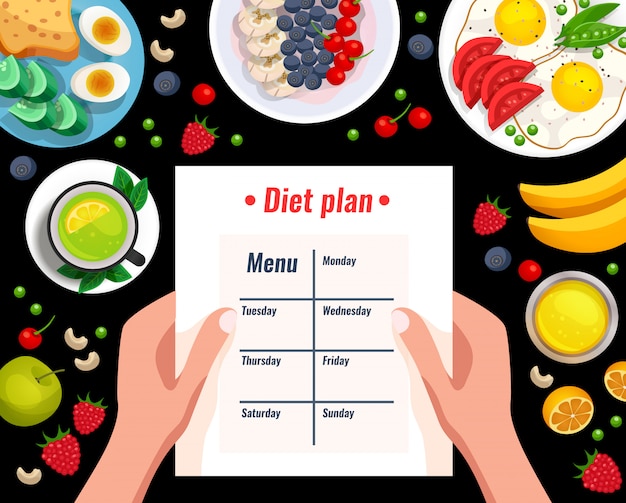 Introduction
Living with histamine intolerance can be challenging, as certain foods can trigger unpleasant symptoms. However, with a well-designed low histamine diet plan, you can effectively manage your symptoms and improve your overall well-being. In this article, we will explore the concept of histamine intolerance, its symptoms, and provide you with a 2000-word comprehensive low histamine diet plan. So let's dive in!
1. Understanding Histamine Intolerance
What is Histamine Intolerance?
Histamine intolerance is a condition characterized by the body's inability to break down histamine efficiently. Histamine is a compound naturally produced by the body and is involved in various physiological processes. However, when histamine levels exceed the body's capacity to metabolize it, symptoms may arise.
Causes of Histamine Intolerance
Histamine intolerance can have various underlying causes, including genetic factors, enzyme deficiencies, gut dysfunctions, and certain medications. It is essential to identify the root cause to effectively manage histamine intolerance and design a personalized low histamine diet plan.
2. Common Symptoms of Histamine Intolerance
Histamine intolerance can manifest in a wide range of symptoms, affecting different systems in the body. Here are some common symptoms associated with histamine intolerance:
Digestive Issues
Bloating
Diarrhea
Nausea and vomiting
Skin Problems
Itchy skin
Hives
Eczema
Flushing or redness
Respiratory Symptoms
Runny or stuffy nose
Sneezing
Coughing
Asthma-like symptoms
3. Identifying High Histamine Foods
To effectively manage histamine intolerance, it is crucial to be aware of foods that are high in histamine or can trigger the release of histamine in the body.
Histamine-Rich Foods
Fermented foods (e.g., sauerkraut, kimchi)
Aged cheeses
Smoked or cured meats
Shellfish
Spinach
Tomatoes
Histamine-Releasing Foods
Citrus fruits
Strawberries
Pineapple
Chocolate
Nuts
Spices (e.g., cinnamon, cloves)
4. The Low Histamine Diet Plan
The low histamine diet plan consists of two main phases: the elimination phase and the reintroduction phase.
Elimination Phase
During the elimination phase, you will strictly avoid high histamine foods and histamine-releasing foods for a specific period, typically two to four weeks. This allows your body to reduce its histamine load and alleviate symptoms.
Reintroduction Phase
After the elimination phase, you will gradually reintroduce different food groups while monitoring your body's reaction. This phase helps identify specific trigger foods and allows for a more personalized approach to the low histamine diet.
5. Low Histamine Diet Guidelines
To successfully implement a low histamine diet, consider the following guidelines:
Avoiding High Histamine Foods
Read food labels carefully and avoid ingredients known to be high in histamine.
Opt for fresh foods rather than processed or aged foods.
Be cautious when consuming leftovers, as histamine levels increase with time.
Cooking and Food Preparation Tips
Cook meals from scratch using fresh ingredients.
Store and handle food properly to minimize histamine formation.
Consider using cooking methods that reduce histamine, such as steaming or boiling.
Food Storage Considerations
Freeze foods to preserve freshness and reduce histamine formation.
Avoid purchasing food items near their expiration date.
Practice proper food storage techniques to maintain food quality.
Other Factors to Consider
Be mindful of cross-contamination between high histamine foods and other foods.
Keep a food diary to track symptoms and identify trigger foods.
Pay attention to individual tolerances, as histamine tolerance varies among individuals.
6. Sample Low Histamine Meal Plan
Here is a sample one-day low histamine meal plan to give you an idea of how to structure your meals:
Breakfast: Quinoa porridge with fresh berries and almond milk.
Snack: Carrot sticks with homemade hummus (made without histamine-rich ingredients).
Lunch: Grilled chicken breast with steamed broccoli and brown rice.
Snack: Rice cakes with avocado slices.
Dinner: Baked salmon with roasted sweet potatoes and green beans.
Dessert: Fresh fruit salad (avoiding histamine-rich fruits).
Remember to personalize the meal plan based on your individual preferences and tolerances.
7. Additional Strategies for Managing Histamine Intolerance
In addition to following a low histamine diet, there are other strategies that can support your overall well-being and help manage histamine intolerance.
Stress Management
Stress can exacerbate histamine intolerance symptoms. Incorporate stress management techniques such as meditation, yoga, or deep breathing exercises into your daily routine.
Gut Health Optimization
Supporting a healthy gut can improve histamine metabolism. Consider incorporating probiotic-rich foods, prebiotic fiber, and gut-healing supplements under the guidance of a healthcare professional.
Supporting Nutrient Intake
Ensure you are meeting your nutritional needs despite dietary restrictions. Consult with a registered dietitian or nutritionist to create a well-balanced low histamine meal plan that meets your nutrient requirements.
Seeking Professional Guidance
If you suspect histamine intolerance or struggle with developing a suitable low histamine diet plan, consult a healthcare professional or a registered dietitian. They can provide personalized guidance and support throughout your journey.
Conclusion
Following a well-designed low histamine diet plan can significantly improve the quality of life for individuals with histamine intolerance. By eliminating high histamine foods and gradually reintroducing them while monitoring symptoms, you can identify trigger foods and create a personalized diet plan that suits your needs. Remember to seek professional guidance and support when necessary to ensure optimal results.
FAQs (Frequently Asked Questions)
1. Can a low histamine diet cure histamine intolerance? A low histamine diet can help manage histamine intolerance by reducing symptoms, but it may not cure the underlying condition. It is essential to work with healthcare professionals to identify the root cause and develop a comprehensive treatment plan.
2. How long does it take to see improvements on a low histamine diet? Individual responses may vary, but many people report improvements within a few weeks of following a low histamine diet. It may take longer for some individuals, depending on the severity of symptoms and individual tolerances.
3. Are there any supplements that can support histamine metabolism? Certain supplements, such as vitamin C, quercetin, and DAO (diamine oxidase), have been suggested to support histamine metabolism. However, it is crucial to consult with a healthcare professional before starting any supplements.
4. Can children follow a low histamine diet? Children with suspected histamine intolerance should be evaluated by a healthcare professional. They can provide appropriate guidance and recommendations based on the child's individual needs.
5. Is histamine intolerance the same as a food allergy? Histamine intolerance is different from a food allergy. While both involve adverse reactions to certain foods, histamine intolerance is caused by an inability to break down histamine properly, while food allergies are triggered by an immune response.