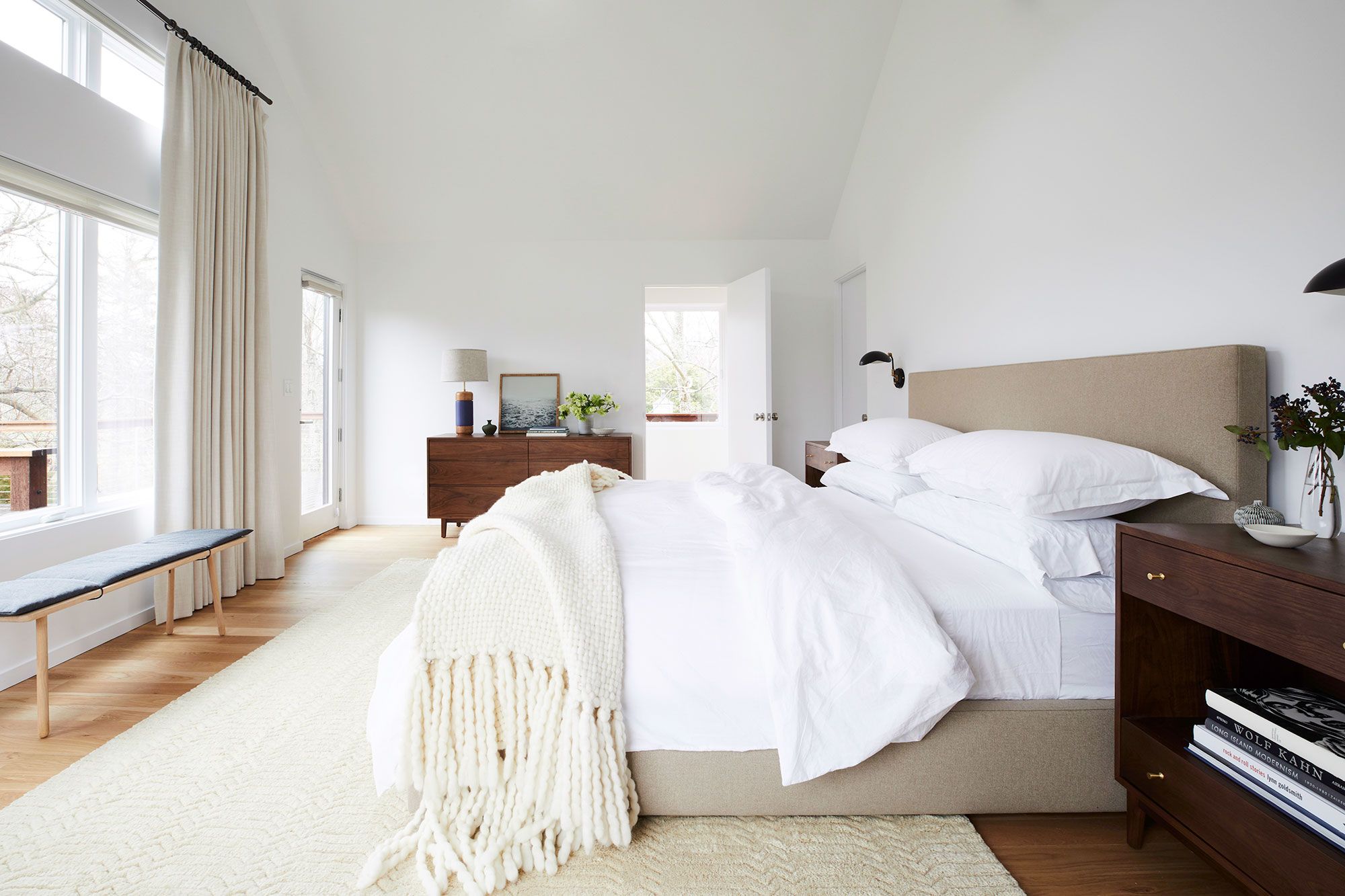 Your bedroom is a completely private space where you can unwind after a long day and get some rest. You might even enjoy watching your favorite TV shows or movies as you snuggle down under the duvet, or get lost in a good book before you go to sleep. While your whole home should feel like a warm and welcoming space, if you do have to share your house with other people, your bedroom might be the perfect place for you to retreat to when you want to be alone. This is why it needs to be a comfortable and cozy place for you, and here are a few tips on how you can create this kind of atmosphere.
Bedside Lamps
Lamplight is always much softer than overhead ceiling lights, and many people prefer to have this type of illumination when they are trying to relax. This is why you should always have bedside lamps that you can put on when it gets dark outside so that they can provide a gentle, warm glow as you get comfortable in bed. Also, if you do like to read before you go to sleep, they will provide quality light to read by. There are countless designs to choose from as well, so finding lamps that fit in with the rest of your bedroom's décor will be easy.
Get a Quilt
You'll likely have a big, fluffy duvet on your bed to sleep under, but adding a quilt will not only help to add a touch of coziness to your bedroom, but it will also be a great way to keep yourself warmer at night during the winter months. There are lots of lovely quilts you can buy from home stores, but if you want to have one that is truly unique, why not make one yourself? If you're worried about your quilting skills, you can always get in touch with companies like My T-shirt Blanket who can create one out of your old T-shirts for you.
Candles
As well as quality bedside lamps, you could also introduce some candles to your boudoir as well. They will be the ultimate cozy touch to your bedroom and are perfect for relaxing in your pajamas after a hot bath, or setting a romantic tone if the occasion calls for it. Scented candles are particularly worth investing in, as they can offer both great mood lighting and delightful scents to take your coziness to the next level.
Extra Cushions
Having additional cushions on your bed is a great décor trick, and they can help to make you feel more comfortable when you're lounging in bed as well. Whether you keep them on while you sleep, or just use them to help prop you up when you're reading in bed or watching a movie, extra cushions will always make you feel cozier and snug.
If you think your bedroom could be a cozier haven for you, consider the tips above and see what a difference that they can make to the atmosphere.