Premier League season in stats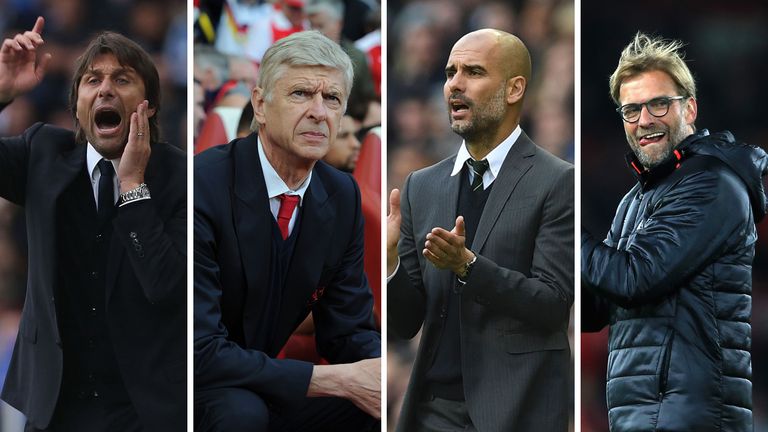 With the Premier League season now 10 games old, Sky Sports, in partnership with HPE, takes a look at some key stats so far and how they compare to last season.
Goals and shots
Liverpool and Manchester City have scored more goals than any other team with 24 each, but the Reds have conceded 13 compared to City's nine.
Despite conceding the tenth-highest number of goals, Jurgen Klopp's men have faced a league-low 78 shots, making three errors leading to goals and only keeping one clean sheet.
Fewest shots faced (inc. blocks)
| Team | Shots faced |
| --- | --- |
| Liverpool | 78 |
| Man City | 88 |
| Chelsea | 90 |
| Tottenham | 97 |
| Arsenal | 101 |
However, champions Leicester had an even worse record after 10 games last season, conceding 17 goals, scoring 20 and also keeping one clean sheet.
In contrast, Tottenham have conceded a league-low five goals this season and kept five clean sheets but have struggled to convert their league-high 185 shots into goals without the injured Harry Kane, only finding the net 14 times.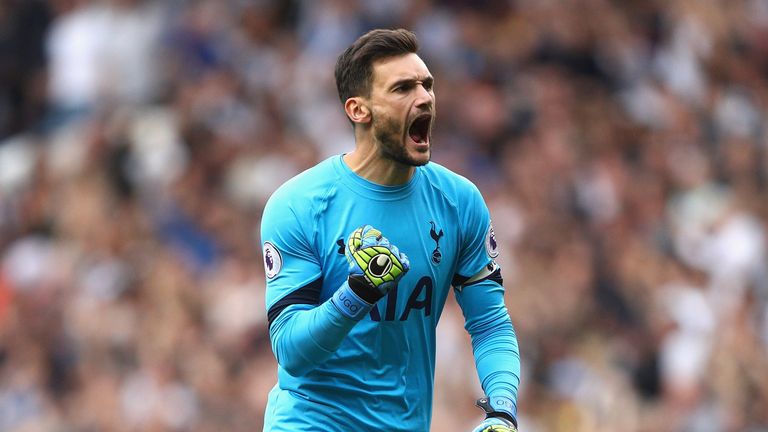 Manchester United are currently eighth in the league behind Watford and have only managed nine goals from 182 shots, of which only 59 have been on target.
After a promising start to life back in the Premier League, Hull have suffered six consecutive defeats, including a 6-1 thrashing against Bournemouth and have now conceded 23 goals in total, ahead of Sunderland (20), West Ham (19) and Stoke (17).
Chances created
Spurs have created 136 chances, behind Liverpool's 148, but only eight chances were defined as 'big' chances by Opta – suggesting Mauricio Pochettino's men are also missing provision up front.
Sunderland have recorded the worst start in top-flight history this season, failing to win any of their opening 10 games. The Black Cats have created a league-low 59 chances this season, a figure matched only by fellow strugglers Hull.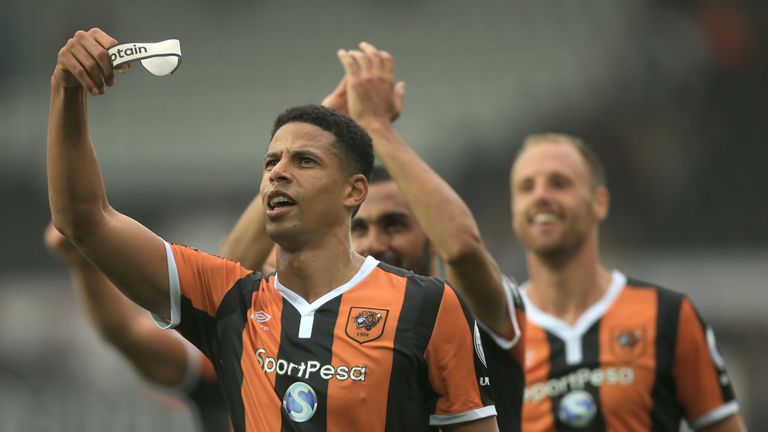 Manchester City and Arsenal appear to be playing the most intricate attacking football, taking considerably more touches in the opposition's box than any other team with 405 and 345 touches, respectively.
These touches appear to be winning penalties, with City winning five penalties this season, while Arsenal and Liverpool have been awarded four each.
Most touches in opposition box & penalties won
| Team | Touches in opp box | Penalties won |
| --- | --- | --- |
| Man City | 405 | 5 |
| Arsenal | 345 | 4 |
| Chelsea | 328 | 1 |
| Liverpool | 300 | 4 |
| Man Utd | 284 | 1 |
Passing and possession
Pep Guardiola's ball-playing style of play also means City rank highest for average possession with 65 per cent, ahead of Liverpool (61.4 per cent), Tottenham (59.5 per cent), Arsenal (58.8 per cent) and Manchester United (55.4 per cent).
But Liverpool's fluid play has notched the highest number of passes so far this season with 6,027, ahead of Arsenal (5,998) and Manchester City (5,913).
Conversely, West Brom have a league-low average of 35.4 per cent possession, behind Burnley (35.7 per cent) and Sunderland (37.7 per cent). The Baggies have also made the fewest passes with just 2,882 this season.
Champions Leicester have maintained their counter-attacking style this season with less impact, currently sitting 11th in the league and averaging 43.2 per cent possession. Last season, the Foxes averaged 42 per cent possession and were sat fifth in the league.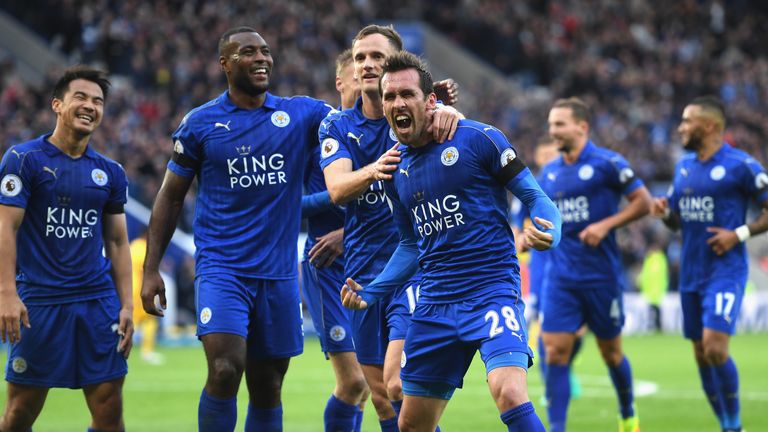 Work rate
Pep Guardiola and Jurgen Klopp both demand high-tempo pressing and work rates and those philosophies translate in the teams' running stats.
Both teams lead for work rate, with Liverpool edging City for kilometres covered so far this season (1,162 to 1,153) and sprints (5,873 to 5,775).
Players
Goals and assists
Chelsea's Diego Costa has rediscovered his form this term under new boss Antonio Conte with eight goals and two assists.
Premier League top goalscorers
| Player | Team | League goals |
| --- | --- | --- |
| Diego Costa | Chelsea | 8 |
| Sergio Aguero | Man City | 7 |
| Romelu Lukaku | Everton | 6 |
| Alexis Sanchez | Arsenal | 5 |
| Eden Hazard | Chelsea | 5 |
| Theo Walcott | Arsenal | 5 |
| Jermain Defoe | Sunderland | 5 |
| Michail Antonio | West Ham | 5 |
Romelu Lukaku has helped Everton start the season promisingly under new manager Ronald Koeman, scoring seven goals – including the league's only hat-trick during the Toffees' 3-0 over Sunderland in September.
Team-mate Eden Hazard has also chipped in with five goals and one assist, lifting the Blues to fourth in the league – just one point behind leaders Manchester City.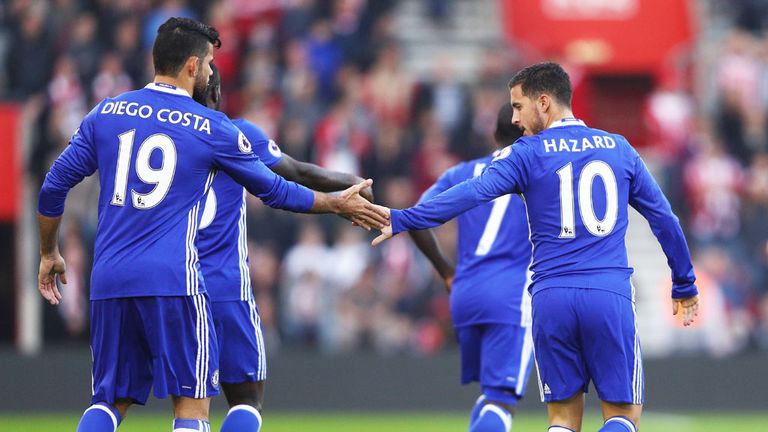 Sergio Aguero has scored seven goals for City, including three braces between a two-match suspension, despite going three league games without scoring during the club's winless streak.
Alexis Sanchez has thrived in his new centre forward position for Arsenal, scoring six and registering three assists, while Theo Walcott has equalled his goal tally from last season with five goals and two assists.
Sunderland's Jermain Defoe has scored five of his team's seven goals, while Michail Antonio's five headers have helped balance West Ham's lacklustre record at the other end.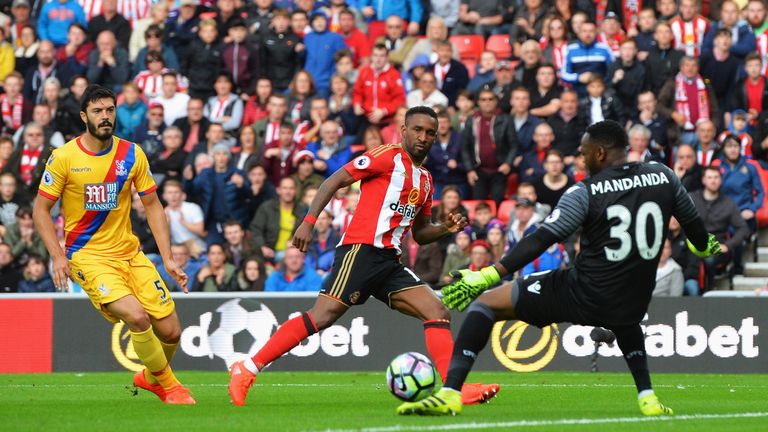 Liverpool's Sadio Mane, Roberto Firmino, Philippe Coutinho and James Milner have all found the net on four occasions, with the latter hitting all of his strikes from the penalty spot.
Misses
Manchester United's Zlatan Ibrahimovic started the season in prolific form, scoring a long-range strike on his debut against Bournemouth, scoring two more the following week against Southampton and then netting in the Manchester derby too.
But since then the goals have dried up for the 35-year-old, missing eight big chances and taking 57 shots – more than any other Premier League player this season.
Big chances missed
| Player | Team | Big chances missed |
| --- | --- | --- |
| Zlatan Ibrahimovic | Manchester United | 8 |
| Theo Walcott | Arsenal | 6 |
| Jermain Defoe | Sunderland | 5 |
| Romelu Lukaku | Everton | 4 |
Daniel Sturridge was among the goals during Liverpool's 2-1 win over Tottenham in the EFL Cup, but the England forward has failed to find the net in the league this season, missing two big chances and taking 14 shots.
However, that ratio is dwarfed by Tottenham's Christian Eriksen, who has taken 33 shots without scoring one goal.
Breaking news, line ups and goal alerts from your football club – direct to your mobile
Passing
Liverpool's Jordan Henderson has made considerably more passes than any other player this season with 830, followed by Manchester City's Fernandinho (733), Leicester's Daniel Drinkwater (673), Chelsea's N'Golo Kante, Manchester United's Paul Pogba (630) and Everton's Idrissa Gueye (604).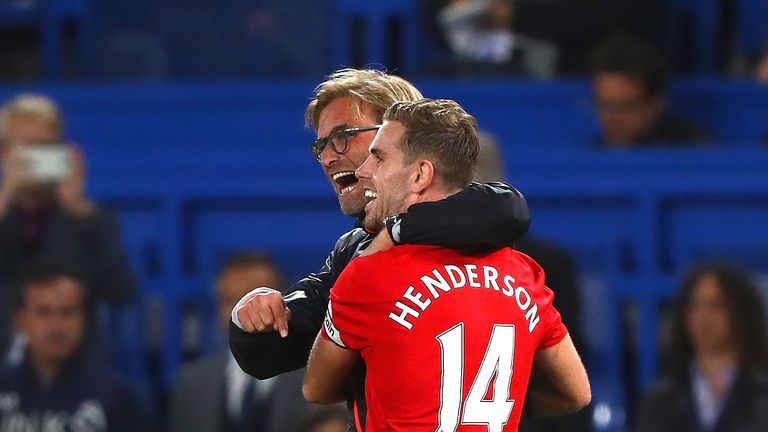 Saves
Tom Heaton has shone in goal for Burnley this season, helping his team to a 0-0 draw at Old Trafford on Saturday. The 30-year-old has made a league-high 52 saves this term, followed by fellow England and Sunderland 'keeper Jordan Pickford with 36.
Highest total saves this season
| Goalkeeper | Team | Saves |
| --- | --- | --- |
| Tom Heaton | Burnley | 57 |
| Jordan Pickford | Sunderland | 36 |
| Kasper Schmeichel | Leicester | 35 |
| Ben Foster | West Brom | 35 |
| Adrian | West Ham | 34 |
Of the goalkeepers who have played the full 90 minutes in all 10 league games, Southampton's Fraser Forster has made just 15 saves – fewer than any other goalkeeper.
It's still early days in this Premier League season, but the success stories – and the disappointments – are already starting to emerge when examining the numbers.