Rise in violent attacks by patients on NHS mental health staff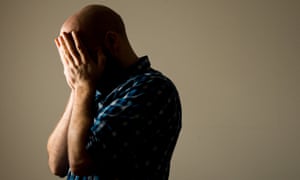 Two out of five NHS mental health workers have been abused or attacked by a patient over the past year as services have become overstretched because of staff shortages, a new report has revealed.
Staff have been kicked, punched and headbutted, while some had a patient try to strangle them, according to a survey of more than 1,000 people working in mental healthcare.
In a catalogue of incidents one worker was repeatedly punched to the floor, another suffered a broken nose while others were bitten and spat at. In all, 42% of those surveyed by the trade union Unison had experienced some form of aggression or violence in the previous 12 months.
Some staff said that being on the receiving end of such behaviour "goes with the job". One said: "On a daily basis I would say that patients are verbally aggressive. Rather than being an unusual occurrence I now consider this almost a default position for a large number of patients."
Another described "being punched and spat at when supporting patients with their personal care, or unexpected physical abuse from patients that are confused and worked up".
A third of the nurses and other mental health staff surveyed believe that violent incidents have become more common over the past 12 months, and 87% blame staff shortages. Some staff said that the delays patients can face in accessing treatment can make them very frustrated.
"Severe staff shortages mean fewer mental health nurses to deal with a rising number of users with complex needs," said Sara Gorton, Unison's head of health. "As a result many staff are having to work alone, making violent attacks more likely."
The number of mental health nurses in the NHS has fallen by more than 10% since 2010.
Separate findings, uncovered by the BBC radio programme 5 Live Investigates – to be broadcast on Sunday – show that attacks on mental health staff have risen by about a quarter over the past five years. Freedom of information requests to NHS bodies across the UK show that the number of incidents rose from 33,620 in 2012-13 to 42,692 in 2016-17, although the increase was only seen in England.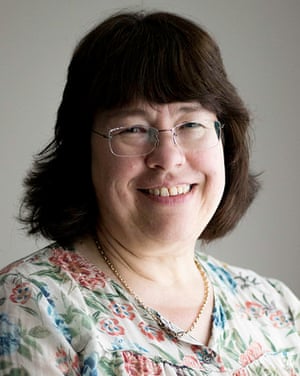 Attacks include a healthcare assistant working in mental healthcare being stabbed to death and another worker having part of their thumb bitten off. Mental healthpatients assaulted other patients more than 17,000 times last year, the figures also reveal.
Unison's findings, based on responses last month, paint a picture of an overstretched workforce struggling to deliver high-quality care to vulnerable patients under increasingly difficult circumstances.
Two-thirds (68%) of mental health staff feel that more and more people with mental health conditions end up having a crisis before they receive help because there are too few staff, beds and services outside of hospitals and long waiting lists for care.
Cuts to mental health budgets have shrunk the amount of care that is available and patients are not as well monitored as before, staff say. That has led to "patients in inappropriate settings for their needs due to bed shortages", a "lack of services to offer patients" and "a lack of resources and increased workloads leading to less oversight of clients".
Six in 10 staff said they were unable to provide proper care because they did not have enough time. Three-quarters feel stressed at least once a week because and 36% say they feel stressed every day. One in five (22%) had taken sick leave over the past year as a result of stress and burnout. Many regularly work unpaid overtime.
Half of staff believe their own mental wellbeing is not looked after by their employer. Unison's report, called Struggling to Cope, notes: "Given the recruitment and retention problems within mental health and the wider NHS, this is something that must be addressed urgently if the health service is to hold on to knowledgeable, well-trained staff, and encourage new recruits."
Wendy Burn, president of the Royal College of Psychiatrists, said: "These are truly shocking findings. We are aware that services are under huge pressure and that patients are not getting the help they need quickly enough. It is essential that we expand the workforce with properly trained staff so that care can be provided that is safe for everyone."
The Department of Health said: "It's completely unacceptable for NHS staff to face violence or aggression at work. All incidents should be reported and we expect the NHS to work with the police to seek the strongest possible action."
Ministers recently pledged to boost the NHS mental health workforce in England by 21,000 by 2021 to help cope with rising demand and ensure patients are looked after properly.
["Source-timesofindia"]