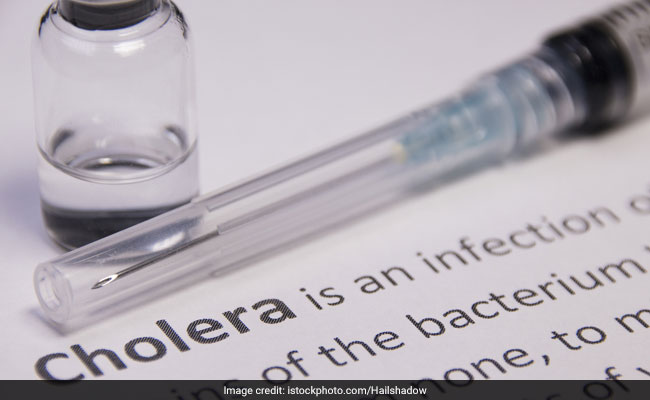 As Kerala continues to battle the worst flood disaster, it faces yet another fear: epidemics.
Health experts say as the flood water recedes, the state may have to cope with waterborne and vectorborne diseases such as cholera, typhoid, malaria, hepatitis and other fevers.
"Most houses are submerged and the people are living in relief camps where it is very difficult to maintain hygiene. So, there are chances of getting infected by typhoid, cholera, diarrhea, hepatitis A and E," said Ashok Grover, Internal Medicine, Max Super Speciality Hospital, Vaishali.
According to the directorate of health services (DHS), Kerala, the state has already recorded 846 cases of dengue fever, 191,945 cases of acute diarrhea disease (ADD), 518 cases of malaria, 34 cases of chikungunya and 225 cases of leptospirosis (infection from animals).
"Stagnant water is the source of mosquitoes and other insects. Diseases like malaria and dengue don't take much time to spread in relief camps," said Amitabh Parti, Additional Director, Internal Medicine, Fortis Memorial Research Institute.
The health experts also warn that not just waterborne and vectorborne diseases, other diseases such as skin allergies, ENT problems and conjunctivitis may emerge, too.
Fever, chills, abdominal pains, vomiting, diarrhea, severe dehydration and fatigue are some of the early symptoms for both waterborne and vectorborne diseases.
"Such illnesses can be controlled before turning into major epidemics by maintaining hygiene in the relief camps. No raw fruit or food should be consumed. It is better to eat only well-cooked food. However, maintaining hygienic conditions in such an atmosphere is difficult," Parti said.
"Washing hands is a must. Also consuming more fluids is recommended to resist falling prey to the epidemic-prone diseases. One must take ORS and other liquids such as fresh lime and coconut water," Grover said.
The doctors recommend medicines only after medical tests.
As a preventive step, the Ministry of Health and Welfare is also taking measures to combat communicable disease.
According to the ministry, it has already set up 3,757 medical camps in Kerala and shared health advisories on infectious diseases.
"While no outbreak of any communicable disease has been reported, health experts warn that once floodwater recedes, the environment will become conducive to epidemic diseases," said the ministry on Sunday.
The Health Ministry said it has also sent the first batch of 90 types of medicines as requested by the state.
["source=doctor.ndtv"]