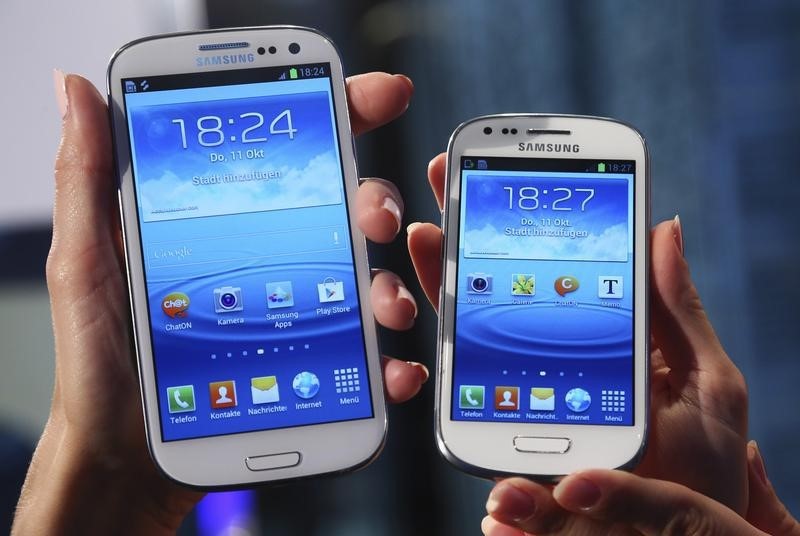 HIGHLIGHTS
Samsung will refurbish high-end phones returned to the company by users who signed up for one-year upgrade programmes
Selling used phones could help Samsung fend off lower-cost Chinese rivals
The programme could help Samsung defend market share in emerging countries by bolstering mid-tier sales
Samsung Electronics plans to launch a programme to sell refurbished used versions of its premium smartphones as early as next year, a person with direct knowledge of the matter told Reuters.
The South Korean technology firm is looking for ways to sustain earnings momentum after reviving its mobile profits by restructuring its product line-up. As growth in the global smartphone market hits a plateau, Samsung wants to maximise its cost efficiency and keep operating margins above 10 percent.
The world's top smartphone maker will refurbish high-end phones returned to the company by users who signed up for one-year upgrade programmes in markets such as South Korea and the United States.
Samsung would then re-sell these phones at a lower price, the person said, declining to be identified as the plan was not yet public.
The person declined to say how big a discount the refurbished phones would be sold at, which markets the phones would be sold in or how many refurbished devices Samsung could sell.
A Samsung spokeswoman said the company does not comment on speculation.
It was not clear to what extent the phones would be altered, but refurbished phones typically are fitted with parts such as a new casing or battery.
Rival Apple's iPhone has a re-sale value of around 69 percent of its original price after about one year from launch, while Samsung's flagship Galaxy sells for 51 percent of the original price in the U.S. market, according to BNP Paribas.
Refurbished phones could help vendors such as Samsung boost their presence in emerging markets such as India, where high-end devices costing $800 (roughly Rs. 53,000) or so are beyond most buyers.
Apple sells refurbished iPhones in a number of markets including the United States, but does not disclose sales figures. It is trying to sell such iPhones in India, where the average smartphone sells for less than $90.
Selling used phones could help Samsung fend off lower-cost Chinese rivals that have been eating into its market share, and free up some capital to invest elsewhere or boost marketing expenditure.
Deloitte says the used smartphone market will be worth more than $17 billion (roughly Rs. 114,000 crores) this year, with 120 million devices sold or traded in to manufacturers or carriers – around 8 percent of total smartphone sales. Some market experts expect the used market to grow fast as there are fewer technology breakthroughs.
"Some consumers may prefer to buy refurbished, used premium models in lieu of new budget brands, possibly cannibalizing sales of new devices from those budget manufacturers," Deloitte said in a report.
Cannibalisation risk
Samsung's refurbishment programme, details of which the person said could be finalised as early as 2017, could help the firm generate revenue from dated high-end smartphones returned by users upgrading to newer versions.
The company's latest premium phones, the Galaxy S7 and Galaxy Note 7, have received favourable reviews, suggesting cheaper, refurbished versions could be popular. At U.S. carrier Verizon Communications, the Galaxy S7 Edge with 32-gigabyte storage retails for $792 (roughly Rs. 53,000) without subsidies, while the Note 7 costs $864 (roughly Rs 58,000).
The programme could help Samsung defend market share in emerging countries by bolstering mid-tier sales. Refurbished phones could also appeal to enterprise clients who want certain security or software products pre-installed on phones to give to their employees, the source said.
The risk of offering refurbished devices is that they could potentially cannibalise sales of Samsung's other mid-tier devices.
Expectations for solid smartphone sales helped Samsung shares to a record 1.675 million won (roughly Rs. 1 lakh) each on Friday, taking two-day gains to 7 percent and adding $15 billion in market value. The shares traded down 0.36 percent in Seoul on Monday.
[Source  NDTV]