Trump's shrinking health care legacy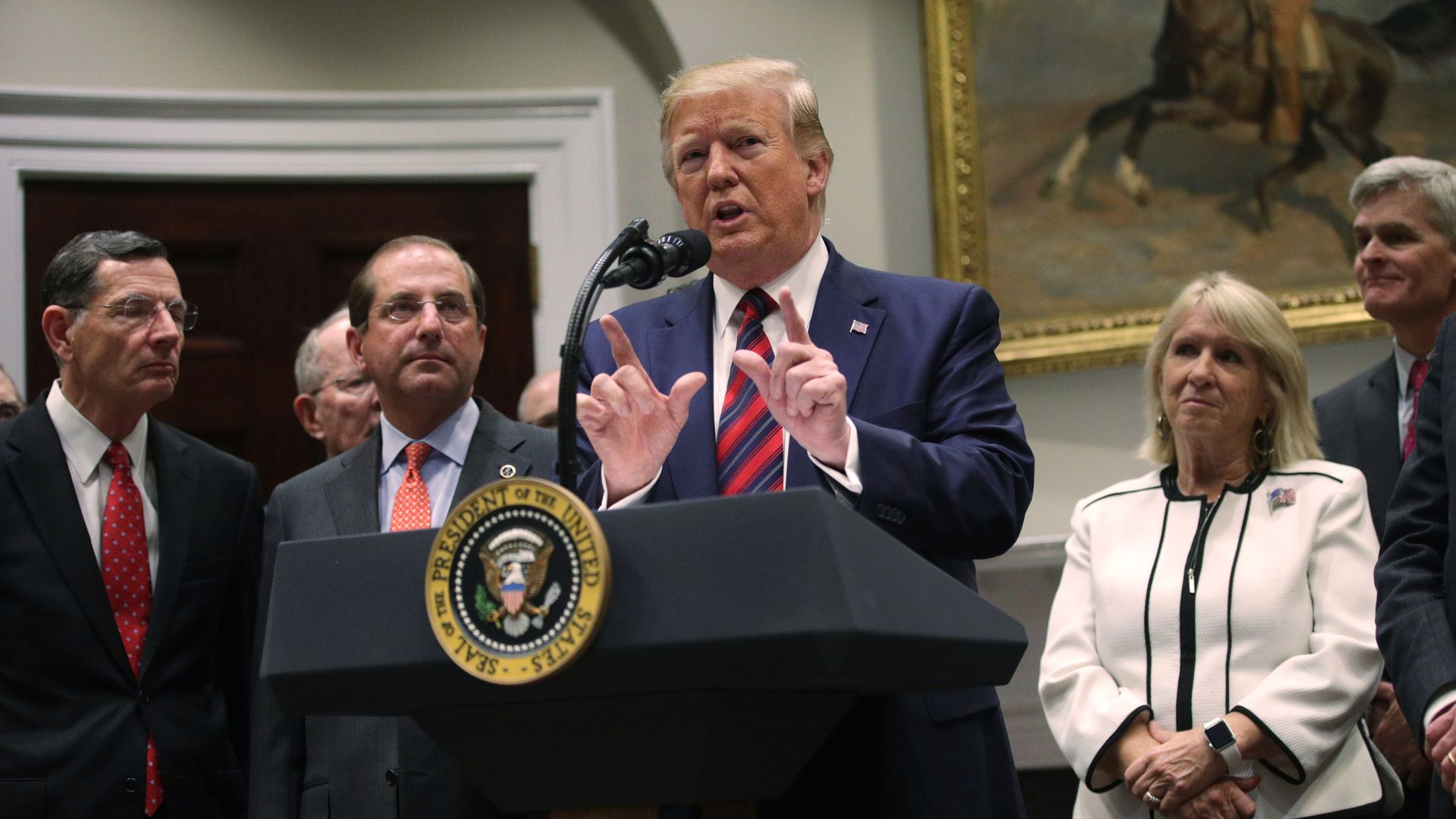 President Trump came into office in 2017 with big ambitions on health care. But he'll end this term with a lot less to show.
The big picture: If Trump ends up being a one-term president — and that's not a prediction, just 1 of the 2 possibilities in 2020 — his health care legacy would be pretty modest.