Some Verizon and Sprint customers have their Samsung Galaxy Note8 units shipped
The Samsung Galaxy Note8 official US launch is set for September 15, but some pre-orders might be arriving much sooner than that. Reports are pouring in that shipments for the phone have already begun.
Sprint and Verizon customers have confirmed that they have already received shipment notifications for their unit. Following is a screenshot shared by someone on Verizon: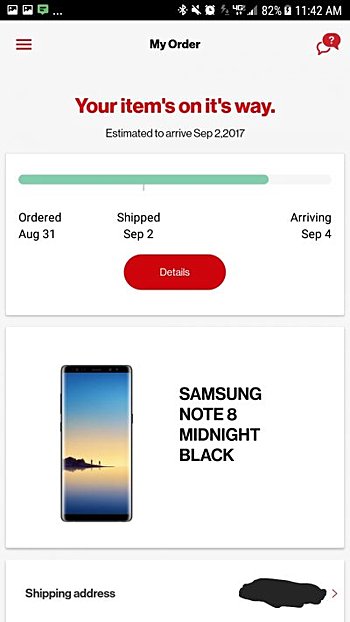 Some say their order is scheduled to arrive on today, others say their estimated delivery date is September 5 – tomorrow.
Samsung followed a similar strategy with the Galaxy
[Source"CNBC"]