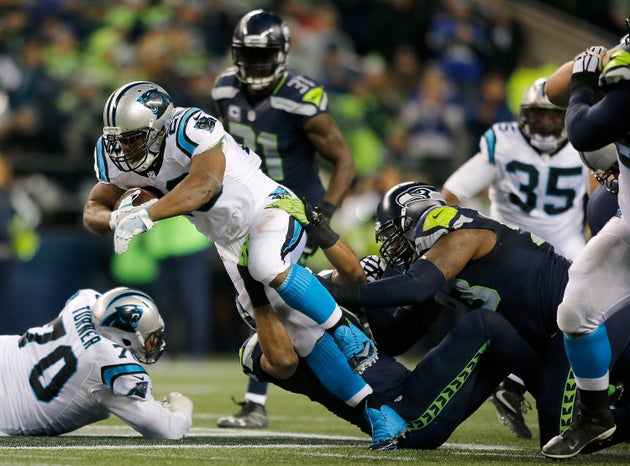 Republican legislators in Washington state have introduced a bill that would allow licensed firearms inside sports stadiums.
Known for its generally progressive politics, the Washington State Legislature is unlikely to pass the bill ― but it could give ideas to other states, especially red ones that might have a greater chance of passing something similar.
If it does become law, the measure would have a major effect on Seattle's Safeco Field for the Mariners baseball team and the Seahawks' CenturyLink Field, notes Sports Illustrated. Both facilities are on public land but are privately operated. Major League Baseball and the National Football League have strict bans on guns in stadiums.
"We haven't seen the proposed legislation but we have a policy forbidding carrying a weapon into NFL stadiums," league spokesman Brian McCarthy told The Washington Post. The Seahawks stadium has an extensive list of prohibited items, including air horns, laptop computers and even specialty coffees.
As for firearms, House Bill 1015 would eliminate the stadiums' ability to "prohibit persons with a valid concealed pistol license from carrying a concealed pistol in any facility or on any grounds of a facility."
Current stadium restrictions on weapons are intended in part to eliminate an arsenal for heated fans to use, and in part to guard against possible terror attacks.
The biggest threat could come from drunken, rowdy fans as stadium security grapples with a recent increase in violence. Sports executives are already worried that unruly fans are keeping other people away — and guns won't help that mix.
"If you are concerned about bringing your family to a game, then that [fan danger] is an issue," Amy Trask, a former Raiders executive who has served on the NFL's security committee, told the Post. "It's not just an issue for one team; it's an issue for all 32 teams. The teams know this. The league knows this."
[Source:-Huffington Post]