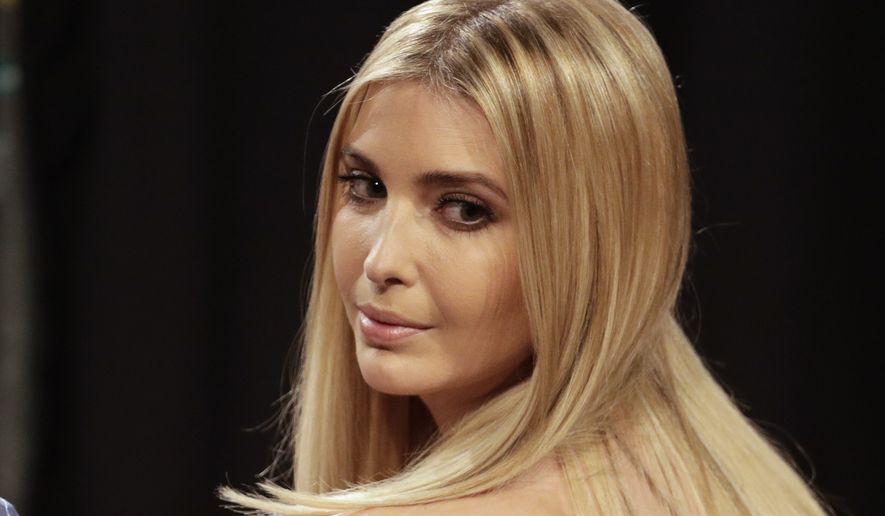 A growing number of women and sexual assault survivors are boycotting Ivanka Trump and the retailers who carry her fashion brand, saying her support for her father's presidential campaign signals her acceptance of his alleged sexual misconduct.
The boycott #GrabYourWallet was launched on Twitter earlier this month by Shannon Coulter, CEO of a boutique marketing agency in San Francisco, in the wake of the leaked 2005 "Access Hollywood" recording revealing Donald Trump talking on a hot mic about groping women, Cosmopolitan reported.
"[Women] were ready to give Ivanka a pass because she's his daughter and it's hard to be objective about your dad," Ms. Coulter told the magazine. "But the Trump tape just sent people over the edge. I think [women] took particular offense, as I did, to the fact that Ivanka tries to make feminism a part of her brand but is standing by, as an official campaign surrogate, a guy who is an alleged serial sexual assaulter of women. The disconnect was too big. And they were ready to speak up about it and flex their consumer power about it."
Boycotters are circulating a list of retailers that carry the Ivanka Trump Collection, including T.J. Maxx, Amazon.com, Zappos, Bloomingdale's, Lord & Taylor, Neiman Marcus, Nordstrom, Dillard's, DSW, Macy's, Marshall's and Saks Off Fifth. The list includes contact information for each company's corporate offices and a brief script for people to follow when they call.
Lindsey Ledford, a 29-year-old Maryland college student, said she stopped shopping at her favorite store, T.J. Maxx, after a black blouse with the "Ivanka Trump" logo triggered flashbacks of sexual abuse, Cosmopolitan reported.
"As much as I love shopping at T.J. Maxx, I can't stomach seeing that name front and center," she said. "Supporting a brand — Trump — that condones sexual assault and makes excuses for it is wrong."
[Source:-The Washington Post]