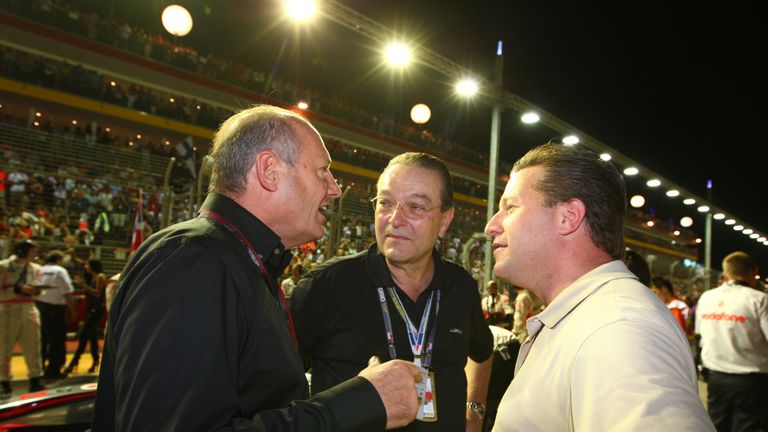 Zak Brown has received a 'firm offer' from McLaren to succeed Ron Dennis as their chief executive, Sky Sports has learnt.
But it is also understood that Brown has also received a job offer from Liberty Media, the sport's proposed new owners.
Sky sources have suggested that Brown will make a decision – effectively choosing between becoming the boss of one of the sport's biggest teams or one of the bosses of the sport – in the next week.
Dennis leaves McLaren roles
The 45-year-old American businessman is a free agent after tendering his resignation as the chief executive of the CSM sport marketing and entertainment group in September.
"I don't think Zak would say he is the man to put together a Formula 1 team," commented Sky Sports F1's Damon Hill.
"His strength probably is sponsorship and selling the team and that is a huge part of this sport, putting together a package in order to fight in Formula 1 as the cash flow out is massive.
"He would be a brilliant person for that and he also has a good relationship with F1's potential owners Liberty Media, so he is well placed to get on with the people who might be running it."
McLaren confirmed on Tuesday night that they were in the 'process of seeking a new Chief Executive Officer' following the removal of Dennis in the final act of a long-running boardroom dispute.
It's thought that Dennis' 'autocratic' management style was cited as a reason for his ousting. However, in a statement, Dennis described the grounds for his departure as "entirely spurious".
Friends of Dennis have described the 69-year-old as feeling "betrayed by his own family".
 [Source:-Sky Sports]