Admission to meritorious Punjab govt schools: 1,400 out of 4,100 seats still lying vacant as even toppers fail to crack entrance exam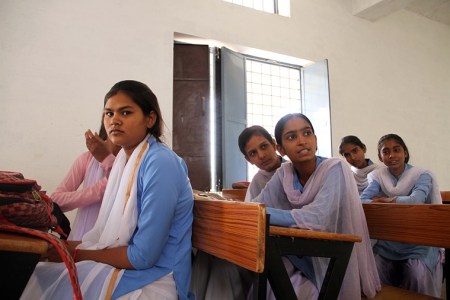 The pathetic state of education at Punjab government schools has once again come to the fore as toppers failed to clear the Common Entrance Test (CET) meant for admission to nine meritorious government schools and over 1,400 seats out of a total 4,100 remained vacant. Sangrur and Ferozepur schools topped the chart with over 800 seats lying vacant in both boys and girls categories. Now, these seats would be filled after conducting one more CET for the failed/absent students on August 2.
The final counselling of CET concluded on Thursday evening while CET was conducted on June 25. Students, who cleared Class X of Punjab School Education Board (PSEB) with 80 per cent and above marks, were eligible for CET. A total of 4,919 students appeared out of which 2,658 cleared the exam and 2,261 failed.
The students had to score 50 per cent marks in aggregate and 33 per cent in individual subjects to clear CET. The test was conducted for three subjects, English, mathematics and science. The exam was based on their Class X results. The purpose of the test was to get meritorious students on the basis of merit in these schools as the number of seats was less compared to the number of students with 80 per cent and above marks.
For 4,100 seats in the meritorious schools this year, around 10,000 students of government schools were eligible for CET. In the girls category, around 2,000 seats were filled and around 600 have been lying vacant which included 287 at the Ferozepur meritorious school where 158, 66 and 63 seats are lying vacant in non-medical, commerce and medical streams, respectively. At the Sangrur school, too, 222 seats are lying vacant with 11, 62 and 49 in non-medical, commerce and medical groups, respectively.
Besides, 60, 8 and one seats are lying vacant in Amritsar, SAS Nagar and Jalandhar schools, respectively, while Bathinda, Patiala and Ludhiana schools have filled up all seats in the girls' category.
In the boys' category, out of a total 1,550 seats (in all schools), 778 (that is around half) have been lying vacant. As many as 155 seats each are lying vacant in Ferozepur and Sangrur schools. In Amritsar, 150, in SAS Nagar, 97, in Ludhiana, 78, in Jalandhar, 58, in Patiala, 53 and in Bathinda, 32 seats are lying vacant. In Patiala, Jalandhar and Bathinda, all seats in non-medical groups in the boys' category have been filled.
There are nine meritorious schools in the state. These are in Jalandhar, Ludhiana, Patiala, Bathinda, Amritsar, SAS Nagar, Sangrur, Ferozepur, all these schools offered medical, non-medical and Commerce streams and have 500 seats each, while the nith meritorious school in Talwara, Hoshiarpur district, is only for girls studying humanities and offers only 100 seats.
[Source"timesofindia"]