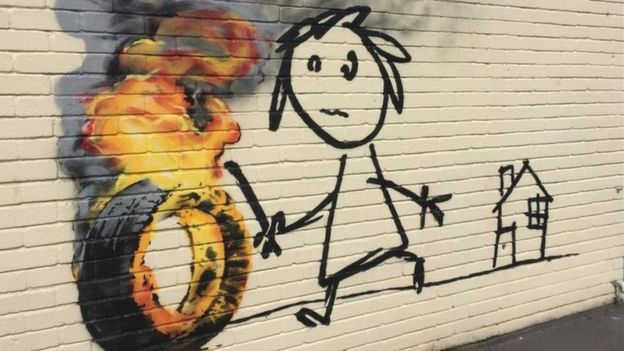 Street artist Banksy has left a half-term surprise "present" on the walls of a Bristol primary school.
The elusive artist composed the mural at Bridge Farm Primary after it recently named a school house after him.
It was discovered as teachers returned from the half-term break along with a letter saying "it's always easier to get forgiveness than permission".
A spokesman for Banksy confirmed to BBC News that the artwork is genuine.
Head teacher Geoff Mason intends to preserve the mural and has "no plans to sell it".
He said the surprise addition to the school's surroundings is "inspirational and aspirational" for his pupils.
[Source  BBC]