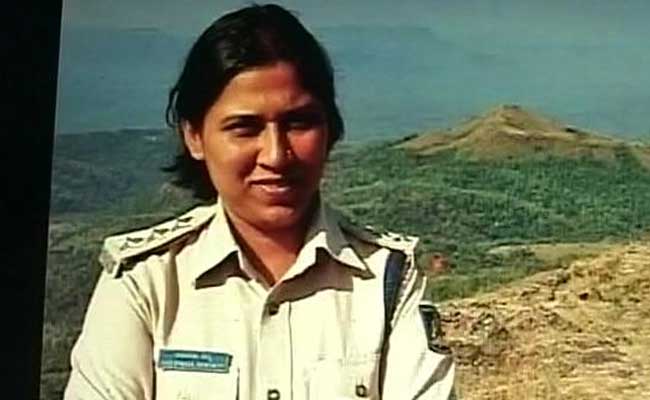 Bengaluru: 
Highlights
DSP of Bellari Anupama Shenoy posts Facebook status about her resignation
Transferred in Jan for putting a minister on hold, later reinstated
Opposition BJP says she resigned due to political pressure
A three-word Facebook post from Karnataka police officer Anupama Shenoy – who had been transferred earlier this year for putting a minister's call on hold – has created a controversy.
The post read 'Resigned and jobless" — a smiling emoticon had been added to it.
While Ms Shenoy has not since been available for clarifications, the opposition BJP has gone public with its suspicions about her sudden decision.
"Anupama is known for her commitment and efficiency. I think her commitment her efficiency became a hurdle for minister PT Parmeshwar Nayak," said senior BJP leader Suresh Kumar.
Two months ago, the minister, he said, had created problems for the officer. "And suddenly she has resigned and she's posting this, hinting that she has to resign because of the political pressure. I think this government should have stood behind a sincere officer, committed officer," he added.
As the Deputy Superintendent of Police in Bellari district's Kudligi, Ms Shenoy had angered the minister – who is also a legislator from the district — in January by putting his call on hold.
Later, Mr Nayak was caught on camera, bragging about having her transferred for it. After considerable outrage, the officer was reinstated in February.
Chief Minister Siddaramaiah said he had heard about the resignation, but was unaware of the details. "The officers are looking into that. I don't know about it. She has sent her resignation, they say. It has come to the DG – they will look into it," he told reporters in Bengaluru.
Even within the police force, speculations are being made about Ms Shenoy's resignation, which comes days after the state government managed to avert a mass casual leave by constables protesting about their service conditions.
Gopal Hosur, who retired as Inspector General of Police after 35 years in the force, told NDTV that he was surprised by the news.
Even in case of political pressure, it was an officer's duty to stand up against it, he said. "It can always be done… If senior officers did not cooperate, she may even enforce the law herself," he added.
[Source  NDTV]