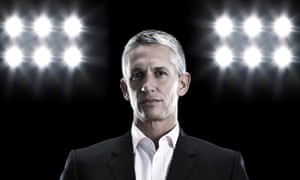 The BBC will allow its stars earning more than £150,000 a year to engage with critics and defend themselves on social media after details of their pay are revealed.
The BBC and its top earners are braced for a backlash on Wednesday when the corporation publishes a list of employees earning more than £150,000 and how much they are paid.
The list of top earners, which has been demanded by the government, is expected to include presenters such as Gary Lineker, Graham Norton, and Fiona Bruce.
The disclosure is likely to provoke criticism of the BBC's spending and of the pay gap between male and female employees. The last BBC annual report said that 109 TV and radio presenters earned more than £150,000, approximately the salary of the prime minister.
The BBC has told all employees on the list that their salary is to be revealed and has offered support and advice on dealing with the fallout. It is understood that the corporation has not issued any specific guidelines on social media engagement and will allow individuals to decide the extent of their public reaction to the disclosure.
Stars such as Lineker, who has more than 5m Twitter followers, are frequent users of social media and often engage with criticism and abuse.
The BBC is understood to have decided not to keep off air its leading TV and radio newsreaders on Wednesday, some of whom could be forced to talk about their own pay live. However, the presenters of the 1pm, 6pm and 10pm news bulletins are yet to be publicly confirmed.
Wednesday's publication of the list – alongside its annual report – will be followed by a vigorous defence of the BBC's top-level pay from senior corporation figures, led by director general Tony Hall.
James Purnell, the BBC's director of radio and education, told the Guardian in an interview earlier this week: "You can't really expect a world-class BBC without world-class talent … Yes, we absolutely have been controlling costs of talent. But there's got to be a balance to strike."
The BBC must make the disclosure under the terms of its new 11-year royal charter negotiated with David Cameron's Conservative government.
Andrew Marr, the presenter, admitted in a recent interview that it was "uncomfortable for all of us".
[Source"timesofindia"]