HRD to roll out training programmes for first-time teachers, varsity heads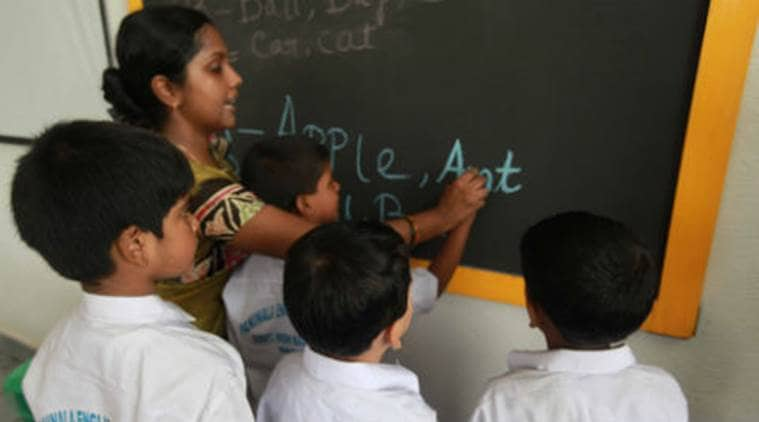 ACTING ON the suggestion of the Group of Secretaries, set up by the Prime Minister's Office (PMO), the HRD Ministry is set to roll out an induction programme for first-time teachers in higher education and leadership training for heads of universities and institutes. The ministry has identified over 30 institutes — including teaching learning centres or TLCs at NIT Warangal, IIT-Kanpur, IIT-BHU, IISER-Bhopal and schools of education in Jamia Millia Islamia and the Central University of Haryana, among others — to conduct the three-month induction programme for faculty in universities, institutes and colleges.
Similarly, 12 institutes have been brought in to train newly appointed vice-chancellors, pro vice-chancellors, directors, registrars, deans and heads of departments. The leadership training programme will be held over anything between four and seven days. Currently, the University Grants Commission conducts one-month orientation and refresher courses for teachers through its network of 66 academic staff colleges. The three-month induction programme designed by the ministry is an improvement on the content of the UGC course, said sources. Read | Bihar TET 2017 admit cards released at biharboard.ac.in, know how to download here
The core courses for the new induction programme for faculty include modules on roles and responsibilities of teachers, university structure and functioning, assessment and evaluation, use of technology for teaching, and academic leadership. "Schoolteachers are trained to teach, but in higher education the newly-appointed assistant professors have little knowledge about teaching methodology, assessment and evaluation techniques, basics of governance and administration. The induction programme is aimed at filling that gap," said a source.
The leadership training, on the other hand, is aimed at helping heads of universities, colleges and institutions of national importance build an understanding of leading and managing educational institutions. "They should be equipped to handle problems and leadership challenges that come up in the academic, financial and administrative spheres. They should be able to lead and support diverse workforce, promote teamwork and improve staff performance," the source added.
For instance, the training for vice-chancellors, pro vice-chancellors and directors of institutions of national importance will be on seven topics, including history of higher education in India, leadership strategies for better performance, financing for higher education, developing research capacity, setting up a new institution and internationalisation of higher education. The leadership training and induction programme will be a combination of classroom learning, case studies, group activities and field visits. Teachers and heads of institutions can enrol for it on a voluntary basis.
[Source"indianexpress"]