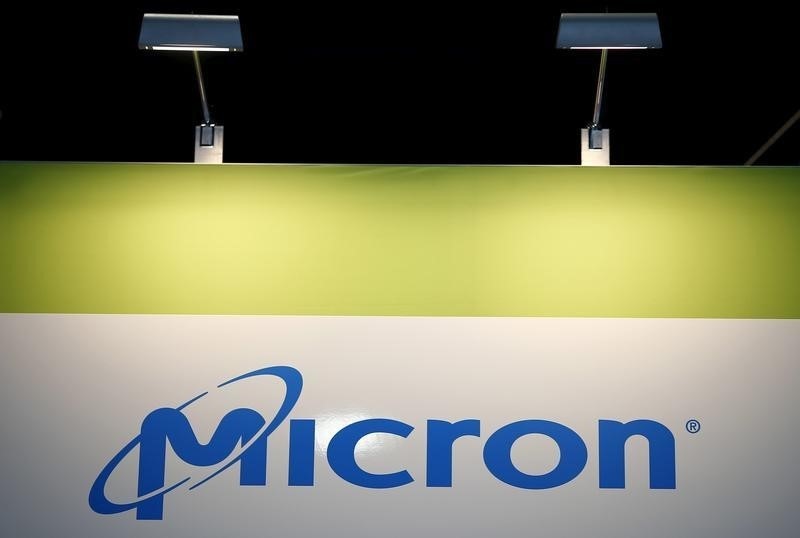 Memory-chip maker Micron Technology Inc said it would lower costs, including by cutting jobs and focusing on fewer programs, after its hopes of reversing its fortunes this year were thwarted by a persistently challenging market.
Demand for Micron's DRAM chips for personal computers has continued to fall, while it faces stiff competition from rivals such as Samsung in the market of NAND chips for devices like smartphones.
Micron's sales have fallen more than expected for three quarters now including the latest third quarter, and the company on Thursday forecast a steeper-than-expected drop in sales and a surprise adjusted loss for the current quarter.
"Their inability to execute in DRAM and generate profit in DRAM is very concerning," Needham & Co analyst Rajvindra Gill said.
Micron had forecast a surprise third-quarter loss in March, but said it expected "to significantly improve our competitive position as we move through the second half of 2016 and beyond."
On Thursday, CEO Mark Durcan said, "Although we have made good progress in deploying our advanced DRAM and NAND technologies, we continue to face challenging market conditions."
The company's shares tumbled 7.6 percent to $12.71 in extended trading. They are down 27 percent in the past year.
Micron has been investing to boost production of its higher-margin 20 nanometer DRAM chips and develop more efficient 3D NAND chips.
"Micron has not been able to execute on the 20 nm mobile DRAM solution and there's not much credibility at this point in terms of whether they're going to execute on the 3D NAND as well," Gill said.
Micron's third-quarter sales dropped 24.8 percent to $2.9 billion (roughly Rs. 19,546 crores), missing analysts' estimates of $2.96 billion (roughly Rs. 19,946 crores), according to Thomson Reuters I/B/E/S.
It expects current-quarter sales to drop 11.1-19.4 percent. Analysts' were expecting a 11.1 percent decline.
Micron now plans to focus on its critical projects and lower its headcount by about 7.5 percent, or 2,400 jobs, with a third through eliminating open positions, company spokesman Daniel Francisco said.
The measures are expected to help Micron save $80 million per quarter from next fiscal, but result in a $70 million charge, mostly in the current quarter.
Micron forecast a current-quarter adjusted loss of 16-24 cents per share. Analysts were expecting a profit of 3 cents.
Its third-quarter adjusted loss of 8 cents per share beat expectations by a penny.
[Source  NDTV]