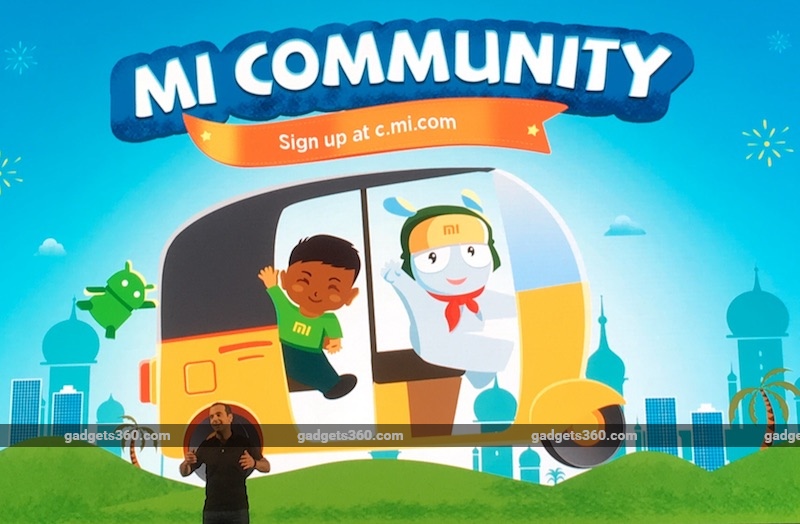 Highlights
Xiaomi unveiled the Mi Max in New Delhi on Thursday
Mi 'fans' invited to the event were unhappy at how they were treated
The event started after Delhi Police stepped in
At a mega event in New Delhi's Jawaharlal Nehru Stadium on Thursday, Xiaomi unveiled the Mi Max, its latest offering for the Indian market. While the price, specifications, and reviews took the headline, the event was marred by ugly scenes that don't belong to a tech launch event, or any event in general.
As has been the tradition at its events in China – and recent events in India as well – Xiaomi invited a host of Mi 'fans' to the Mi Max launch. The fans have become a bit of a fixture at launch events of many other companies as well, especially the Chinese and Taiwanese brands. What should've been another routine event, turned to chaos when at around noon – a good 60 minutes after the event was scheduled to start – a section of the fans, who were by then seated inside the stadium started shouting "Xiaomi hai hai" and other less than flattering slogans about the company and its personnel.
Xiaomi India head Manu Jain took to the stage in an attempt to calm the crowd and asked the fans what the problem was. It seemed a section of the fans was upset that their friends couldn't get in, and that they didn't receive Xiaomi t-shirts that the rest of the fans at the venue were given. Jain publicly apologised to these 'fans' saying the company had grossly underestimated the number of people who'll land up to attend the event. Jain assured everyone they will get t-shirt and other freebies – all Mi fans had received a Mi band at a previous Xiaomi event in New Delhi – "if not today, then at a later stage". However, some fans were not happy at their gratification getting delayed to an unspecified date in the future, and made their displeasure pretty clear.
While some fans relented, it wasn't until Delhi Police made an appearance at the venue and made an announcement requesting everyone to calm down before moving in towards the 'difficult' section of the crowd that the event could begin. What followed – with Xiaomi Global VP Hugo Barra making an appearance and introducing MIUI 8 and Xiaomi Mi Max to the media and the fans – almost like a sideshow, given the events preceding his presentation. In fact, after Barra finished speaking, Jai Mani, Lead Product Manager at Xiaomi India came on stage and publicly announced his mobile number, asking any Mi 'fan' who didn't get the freebies to get in touch with him "personally". We'll reserve judgement on any of the parties involved, but it's safe to say the entire sequence of events doesn't reflect well on the Indian tech scene.
A Xiaomi spokesperson told Gadgets 360, "We extended the invite to Mi Fans keeping in mind the capacity of our venue and expected turnout. We tried our best to accommodate as many as possible. We really appreciate our Mi fans' enthusiasm in wanting to attend our launch event yesterday, but a small number of people were surprisingly worked up."
"We will definitely learn from this and make sure that such an experience will not be repeated in future events," the spokesperson added.
[Source  NDTV]