European Parliament election: Antonio Tajani new president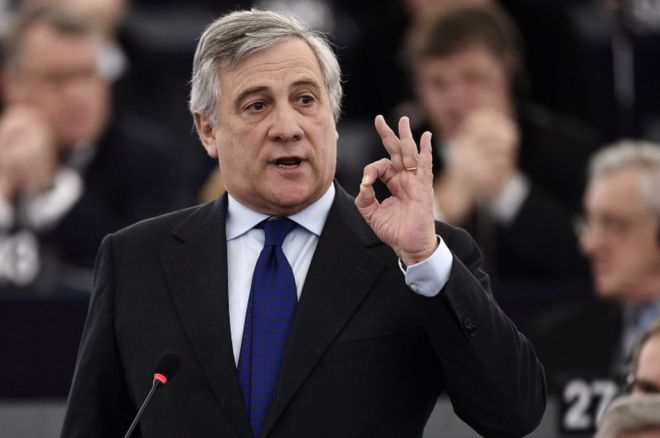 talian conservative Antonio Tajani has been elected the new president of the European Parliament.
Mr Tajani, 63, is a former spokesman for Italy's Silvio Berlusconi and an ex-European commissioner.
He defeated another Italian, Gianni Pitella, and will take over from Germany's Martin Schulz.
The European Parliament has the power to block or amend EU laws, and will have the final say on whether to approve a Brexit deal with the UK.
Mr Tajani secured 351 votes, compared to 282 ballots cast for Mr Pittella, a socialist.
The contest ran to the maximum four rounds.
Mr Tajani's European People's Party group benefited from a coalition with the parliament's liberals, who hope to curb the influence of anti-EU populists.
The election of Mr Tajani puts the centre-right in charge of the three main EU institutions – the European Commission, Council and Parliament.
[Source:-BBC]