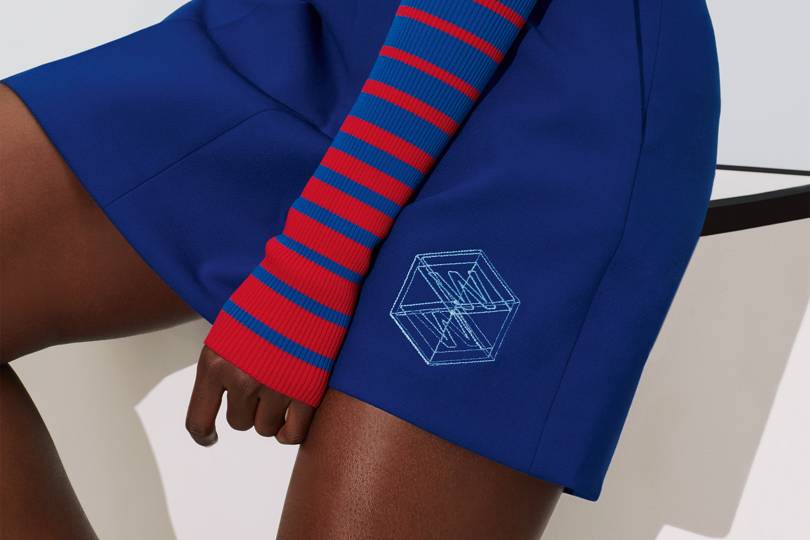 The Polo Custom shop dominates the lower ground floor of the new Polo Ralph Lauren store on Regent Street in London. If you want to embroider personalised patches or monogrammed blazers, a few taps on a tablet is all that's required. Similarly, at the Tommy Hilfiger store down the street, shoppers can pick any item in stock and have it customised in store while they wait. At Burberry, meanwhile, you can monogram a scarf; at Gucci it's possible to appliqué designs on jackets; and Louis Vuitton lets its customers initial luggage under its Mon Monogram programme.
According to Deloitte research, one in three consumers surveyed were interested in personalised products, with 71 per cent of those prepared to pay a premium for such embellishments. Moreover, focusing on the fashion sector, 15 per cent of those asked are prepared to pay a substantial markup – more than 40 per cent over the asking price – for such items.
"Luxury consumers are increasingly expecting products that feel special and distinctive to them, such as monogrammed iPhone cases from Chaos Fashion," says Tammy Smulders, global managing director of Havas LuxHub, the media group's division dedicated to fashion, luxury and lifestyle business. "Equally, brands are using technology and data to segment their customers and provide the right kinds of products, services and brand communication."
Technology will continue to drive this trend, according to José Neves, founder and CEO of online retailer Farfetch.
"Customisation will be the next revolution in luxury," he says. "We wanted to find a way of offering luxury and bespoke products to an audience that's increasingly knowledgeable about style and quality."
Farfetch launched its first customisation initiative with footwear brand Nicholas Kirkwood in April 2017. Built in partnership with software company Platforme – which provides the 3D customisation tools for brands such as Karl Lagerfeld – customers are able to create and visualise their own products online based on thousands of combinations.
Farfetch has also offered its customisation service to other brands including Toga Pulla and Sergio Rossi. This innovation remains confined to digital customisation, however, not production. For Nicholas Kirkwood, for instance, its Beya shoes are still handmade in Italy and delivered to the customer six weeks later, so customisation at scale is not possible.
London-based manufacturing platform Unmade – which also works with Farfetch – has a different model: customised knitwear created within hours. The team has hacked industrial knitting machines so bespoke designs can be produced at the same cost as making thousands of identical pieces. It has partnered with brands including Opening Ceremony and Christopher Ræburn to let its customers digitally customise their purchases.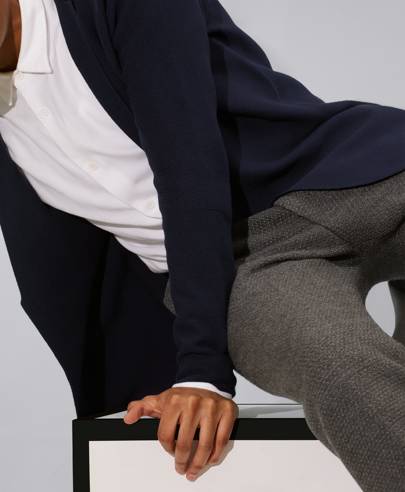 The Deloitte research indicates that businesses not incorporating elements of personalisation into their offering risk losing revenue and customer loyalty. "Brands are transforming how they interact with current and future customers to provide personalised brand experiences that make people feel special," says Smulders.
US-based designer Eileen Fisher has been using $180,000 (£136,000) Shima Seiki 3D-knitting machines to save yarn wastage, but at New York's National Retail Federation show in April, the women's clothing brand demonstrated a customer-facing version, created with Intel, designed to be used for customisation. Using this machine, a bespoke garment can be created in 45 minutes.
Michelle Tinsley, Intel's director of mobility and secure payments, says that made-to-order can help retailers track inventory, which will stop them from discounting the "trillion-dollar problem": over-ordering.
Customisation is not confined to luxury retailers. Performance brand Ministry of Supply also uses the Shima Seiki knitting machine in its Boston store to offer personalised blazers on demand. In March 2017, adidas's pop-up store in Berlin sold customers bespoke knitwear items that were printed within four hours.
The following month, Amazon won a patent for an on-demand manufacturing system for apparel, designed to quickly produce clothing, but only after a customer order is placed. This system would supposedly include textile printers and cutters, and cameras to take images of garments to give feedback on alterations needed in later pieces. Finally, goods would be manufactured in batches based on factors such as the customer's shipping address.
Luxury brands are being forced to take note and explore on-demand manufacturing and personalisation. The ability to play with colour and pattern is just the beginning – the next step could be to use customer data to provide tailored, on-demand items. Apps such as MTailor, which uses smartphone cameras to provide clothing measurements in under 30 seconds, are already on the market.
Bespoke, customised, perfectly fitting items made just for you and only when you order them – it sounds just like a Savile Row offering, only this time its purchased from your smartphone. What's more, this could potentially be offered at scale and much lower cost – the very opposite of luxury.
["Source-wired"]