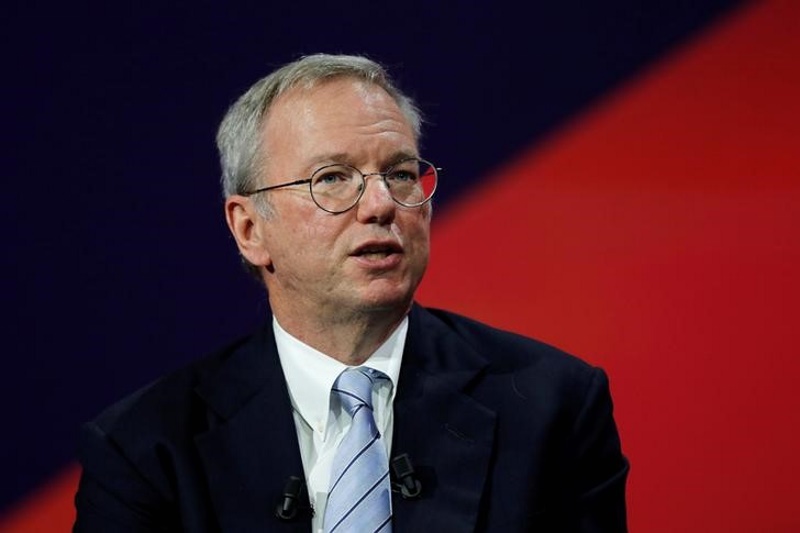 Google boss Eric Schmidt said on Thursday that Britain's referendum vote to leave the European Union was unlikely to lead to a shift in the US tech giant's business activities.
"I think it unlikely that Google would change our allocation based on this," Schmidt told a Paris tech conference.
"We have large operations in Ireland, in Britain, France, Germany and so forth. You never know, but it would be hard for me to imagine that we'd make much of a change."
Schmidt, executive chairman of Google parent Alphabet, was speaking one week after British voters opted for so-called Brexit in a referendum result that roiled global financial markets and sent the pound plummeting.
The resulting uncertainty and volatility will hurt tech spending in Western Europe this year and next, according John Lovelock, chief forecaster at research firm Gartner.
UK spending will fall 0.3 percent in 2016 and 3 percent in 2017, the firm predicts, with regional growth also turning negative. Spending growth in British tech, which accounts for about 10 percent of the national economy, was previously expected to reach 2 percent next year from 1.7 percent in 2016.
Schmidt also won hearty applause from the conference room after saying he did not understand the referendum outcome.
He called for coherent European regulatory framework for digital business whatever the eventual result of negotiations on Britain's EU exit.
"What I would hope is … as common a platform as possible in digital," he said. "I don't want anything to splinter that market further."
[Source  NDTV]