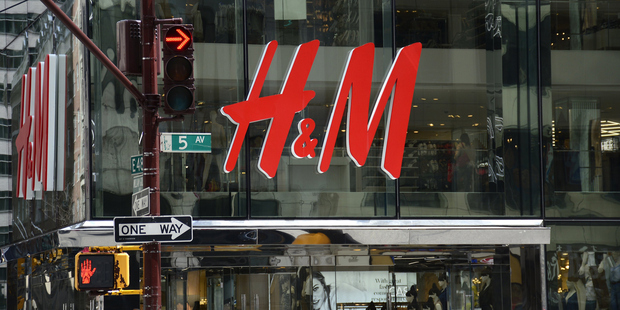 As Swedish clothing retailer H&M gears up for its Auckland opening on Saturday, the business has faced fresh criticism over the factory conditions of its workers.
Washington-based Workers Rights Consortium said hundreds of thousands of workers making H&M clothes in Bangladesh were doing so in dangerous conditions, RNZ reported.
Workers Rights Consortium executive director Scott Nova said there were "severe safety hazards", including a lack of fire doors, fire exits, proper alarm systems and sprinkler systems, and that New Zealand consumers should be made aware of this.
H&M is the biggest buyer of clothing in Bangladesh, contracting more then 200 factories to make its clothes. Comment has been sought from H&M.
It was the first company to sign up to the Bangladesh Accord on Fire and Building Safety after the 2013 collapse of Rana Plaza – a building that housed several garment factories.
Considered to be the country's worst industrial disaster, the collapse killed 1,129 workers and brought international attention to the safety of factory workers.
Despite not having clothes made at Rana Plaza, H&M promised to step up safety systems at all of its factories in Bangladesh.
Three years on, and a year after the deadline to make improvements had passed, and most of the factories were still not safe Nova said.
He claimed H&M had also failed to follow through on its promise to ensure all factory workers were paid a living wage, but told RNZ that it wasn't the only company that was slow to act.
"H&M is not particularly worse than other major brands and retailers but it's also not particularly better," Nova told RNZ.
"They tend to talk a better game on labour rights and human rights than some of their competitors but when it comes to actually delivering on that rhetoric we haven't seen much evidence of genuine progress," he said.
A survey commissioned by Baptist World Aid Australia in April said H&M was better than most fashion houses when it came to its workers.
The charity organisation which graded companies based on their policies, supply chain, monitoring practises, and worker empowerment, gave H&M a B+ in its latest survey.
Local retailers Glassons, Pumpkin Patch, Karen Walker and Ezibuy all scored C grade or lower.
Last year H&M released a statement defending its progress, saying it only used factories that met required standards.
It said it was working to address safety concerns in its factories but admitted it had experienced delays in upgrade work due to delivery problems and a heavy workload for accord inspection experts.
[Source:-Radio New Zeeland]