In India's crazy traffic you need transitional clothing: American designer Christine Storm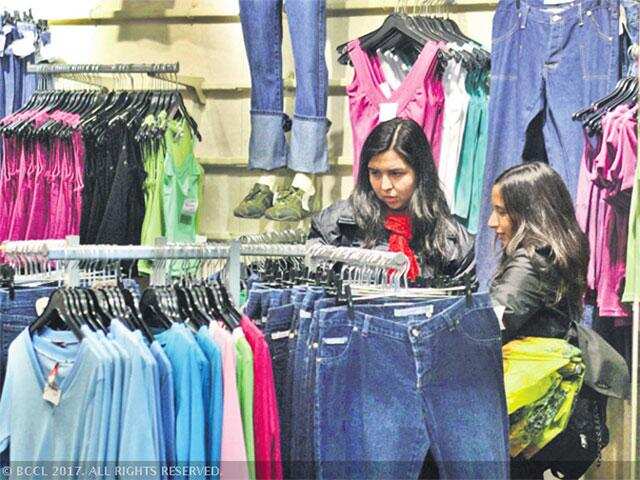 New Delhi : US-based designerand recording artist Christine Storm, on her second India visit to launch her golf and resort wear line, says she is happy to be "friends" with the country. And given the chaotic state of traffic here, she advocates "transitional clothing" for on-the-go urban Indians.
"I have an India influence in such a way that I am not just doing Indian sounds in my music, but (taking) the concept of peace in general. I am also planning a tour here as I feel that through music and fashion, we can add beauty every day. It brings the world together and if I can contribute in any way, I will be very happy," she added.
Storm has been a prolific songwriter and has performed throughout the world. She taps into her wide range of life experiences for her music.
The designing passion came to her while watching golfers on the course where she began to imagine lines on the body that might be put there from a high-end designer that would allow someone to look taller and slimmer while still effortlessly swinging the club. She envisioned an attire freeing the players off the boxy, unflattering styles she was witnessing.
Storm's golf and resort wear line consists of dresses, trousers and shirts in varied colours and cuts.
"I was here last October when we visited a few factories, looked at all samples and how things are printed. Since my design hit it off really well with Indian fans, we decided to come up with this collection. I think Indian people in general are glamorous and our clothing line is glamorous too. We took the traditional golf line and modified them to make couture," she said.
So why does she think Indians will show interest in her collection?
"I think traffic is kind of crazy in India and if you have 'transitional clothing' where you can just change your shoe and go from a golf course to a bar or nice dinner, then you are saving time and hassle. Your life is easier," said the designer-singer, who took a hand-embroidered peacock wall art from her previous India visit.
Storm also plans to work with local artisans and craftspeople of India in days to come.
"I am always open to work and to co-develop other product lines. As far as the (fashion and textile) industry of India is concerned, the handspun fabric is amazing. Cotton and silk bring in a lot of breathability factor and I think such fabrics are going to be forefront in every fashion industry.
"The women want to be cooler and hand spun fabrics make for easier lifestyle," she said.
Herself an ardent fan of handspun fabrics, Storm said: "It is genuine. The embroidery technique, beading and dyeing are awesome and a wearable art."