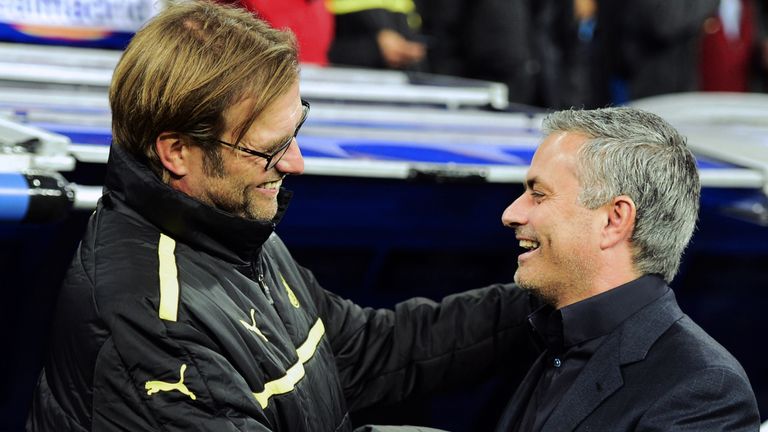 The pair have met four times previously as managers of Borussia Dortmund and Real Madrid respectively, and once last year in the Premier League when Mourinho was in charge of Chelsea.
Klopp holds the advantage over his United counterpart with three victories compared to Mourinho's one, but the German has stressed the result at Anfield will be determined by the players on the field rather than the managers in the dugout
.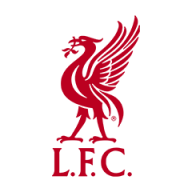 "I've said before it's not Mourinho against Klopp – that would make the game much easier," Klopp told LFC TV.
"He is a very successful and very experienced colleague. We had a few talks before the games, especially against Real Madrid.
"It was always difficult, because he always has good teams behind him I would say. (It's) always a big challenge and that's how it is this time.
"This is Liverpool against United, two good sides. We are in the race for three points and that's the only thing I need."
Klopp's first Premier League meeting with Liverpool's arch rivals ended in a 1-0 home defeat in January, but his side got the better of Manchester United in a Europa League last-16 tie in March and the 49-year-old joked he may just resurrect his team talk from that match before Monday's encounter.
"I don't write down what I say before games, but maybe I could use it again for the next Man United game," he added.
"We have a lot of things to do until the game, but we'll be ready, that's the only thing I can promise. We'll try everything, I am really looking forward to it.
"I am quite optimistic because we have a wonderful opportunity to play a home game under the floodlights.
"It will be a fantastic atmosphere and trying your best in a situation like this is the best thing I can imagine when I think of football."
Manchester United defender Daley Blind played four times against Liverpool in his first season at Old Trafford, with a record of two wins, one draw and one defeat and the Holland international is relishing the chance to lock horns again in the Premier League.
These are the games you live for when you are young, growing up wanting to be a footballer," Blind told MUTV. "It will be a tough game; we will have to play well but so will they.
"Games like this are played with a lot of emotion but, just like every game, we go into this to win. What is important is the result and we will try to get that."
Liverpool's fallibility at set-pieces is well-documented and Blind believes United can take advantage.
"We have a lot of height in the box and we must use that," he added. "Top-level football games are close and they can be decided with small details; set-pieces are one of them and it is an opportunity for us to score a goal."
[Source:-Sky News]