KIM KARDASHIAN WEST AUCTIONS OFF QUESTIONABLE CLOTHING FOR CHARITY ON EBAY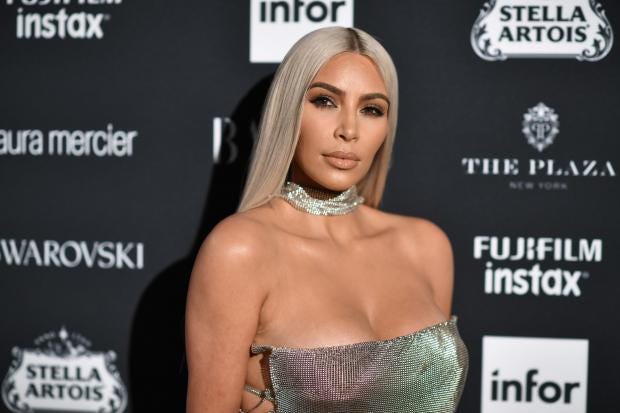 Fashion is in the eye of the beholder
Reality star turned business mogul Kim Kardashian West often turns heads with her fashion choices.
And now you can too – as the Kardashian has teamed up with agency Auction Cause to sell over 200 pieces from her closet on eBay for charity.
The items being auctioned off include a "wide variety of Kim's favourite fashion items from top designers," according to Auction Cause – and 10 per cent of the proceeds from the auction will go to Children's Hospital of Los Angeles.
Kim is not the first Kardashian to hold a charity auction – sister Kourtney Kardashian also held an eBay auction for charity in 2016, with the proceeds from those sales going to The Dream Foundation.
However, while this may be our only chance to afford the clothes that Kim Kardashian West wears, with prices currently around $2.50, some of the choices are admittedly, quite ugly.
Featuring a range of pre-worn items, as well as some, thankfully, never worn undergarments, the options are very Kim Kardashian, to say the least.
Of the questionable choices, the following five items are the worst.
Ann Demeulemeester Nude Sheer Leggings/Jumper – retails for $485 (£344)
Resembling an ugly undergarment from the Victorian Era, this sheer nude legging jumpsuit combination is bizarre.
As it is completely see-through, it is not immediately clear how one would wear it – nor why anyone would want to.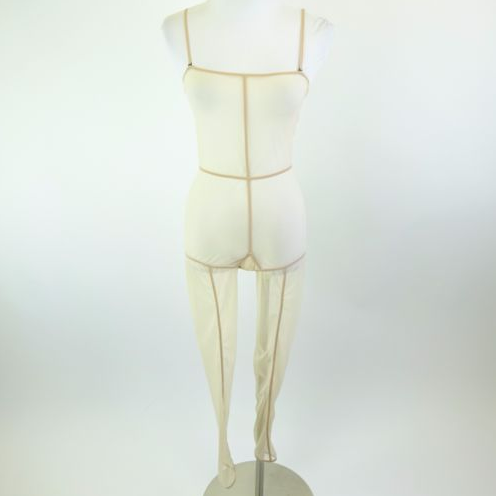 Currently, the bidding for the jumpsuit is at $41 (£29), which still seems expensive.
Marques Almeida black/brown Fur Insole Sandals
It is hard to scroll past these shoe/slippers without pausing – as they may be the most strange-looking shoes ever created.
Featuring a mix of black leather and brown fur, the shoes resemble slippers that are trying to be fancy, and they are really horrible to look at.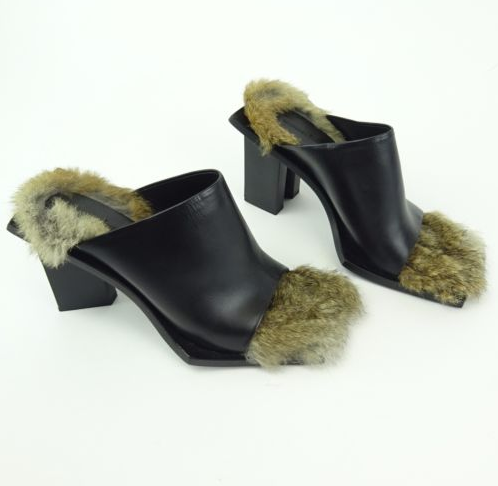 However, while looking at the listing for the shoes during the writing of this article, the price went from $2.50 to $10.50 (£7.40) – so it looks like someone is interested.
French by Sergio Eagle Graphic Tank
If you were planning on joining the armed forces, this tank top would still not be appropriate.
Although camo is a trendy pattern, this take on the design raises a lot of questions about high-end fashion.
And as if the busy print wasn't bad enough, the "F**k you" written on the side in white should convince shoppers that this shirt is a no – even if Kim K wore it once.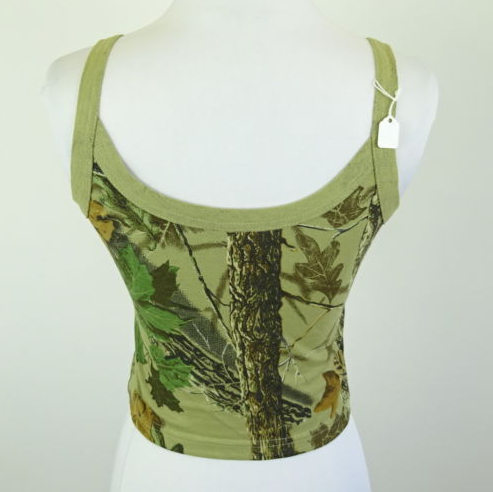 Even fans agree – as the bidding for the shirt is still at 99c.
Gucci Beige Rauched Long Sleeve Mini Dress (NEW)
It is not surprising this Gucci dress has never been worn – as it resembles a pair of ugly old curtains.
In addition to an unappealing shade of beige, the "dress" looks extremely short – although that may be due to the ruching of the fabric.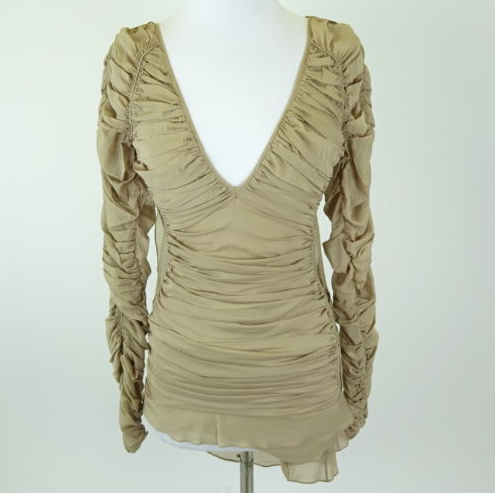 With a completely open back and awful scrunched-up sleeves, the dress is ugly. But, it is Gucci – so the auction price for the dress is currently $41 (£29).
Dolce & Gabbana Silver Reflective Skirt (NEW with tags)
If you were attending a rave – or need to create a mermaid costume, then this may be a perfect choice.
But for any other event, this skirt is a no.
High-waisted and tight-fitting, the vinyl resembles the bottom of a CD. But since CDs are now a relic of the past, this skirt should be too.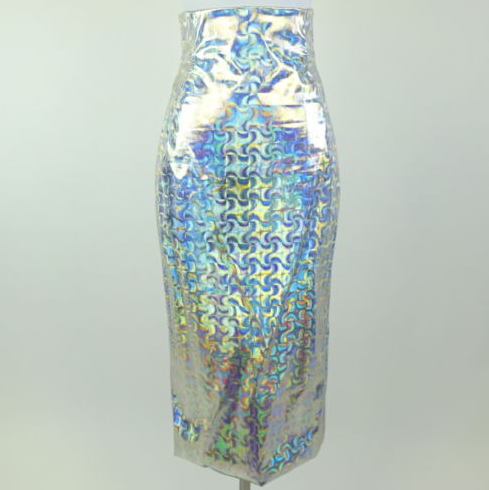 Currently, the bidding for the skirt is at $26 (£18.49).
Overall, shopping among Kim K's cast-offs is similar to treasure hunting.
While there are some cool options and plenty of basics, some of the items make you wonder whether Kim ever really owned the clothes at all.
But, on the plus side, purchasing any of the items will help sick children.
["Source-independent"]