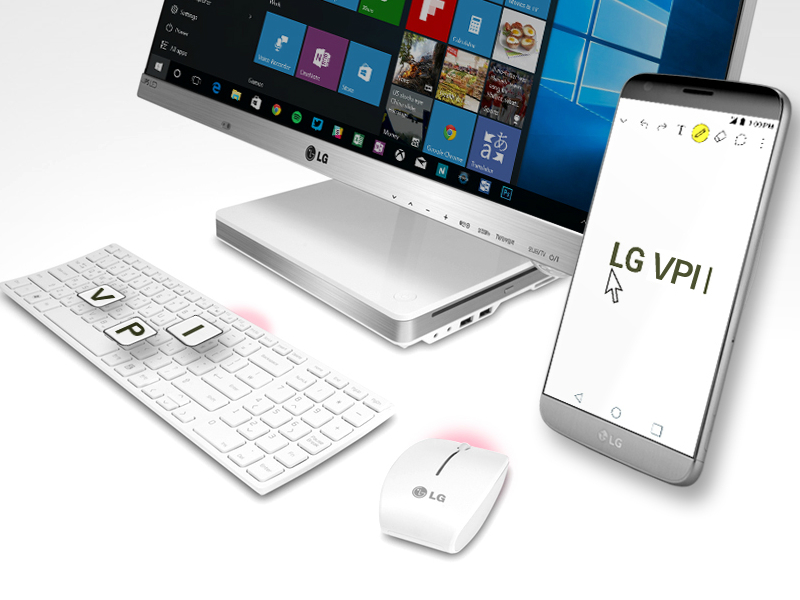 Highlights
The app is compatible with only the LG G4, G5, V10
It will allow remote access to the smartphone from the PC
It requires a Bluetooth-integrated PC to work
LG has launched a new app called VPInput to enable users get remote access to their smartphones via PCs and laptops as well. The app is only compatible with the LG G4, LG G5, and LG V10.
In order to make this work, the users need to also download the LG VPInput PC Program (Windows or Mac) on their desktops alongside the app on any of the three smartphone. It also requires Bluetooth connectivity, and for those desktops that do not support Bluetooth – the program wouldn't work. LG confirms that this program does not support the Bluetooth dongle, hence this functionality is only applicable for Bluetooth integrated laptops and PCs.
Once the entire thing is set up, users will be able to browse through their LG G4, G5. and V10 smartphones from their PCs/laptops without having to pick up their smartphone devices every time. The user will essentially be able to control the smartphone using the PC keyboard and mouse.
"The VPInput app gives LG smartphone users control of their devices using their PC's mouse and keyboard, a convenient solution when you're at your desk but want to check your phone without interrupting your workflow," said the company.
The program also allows inputting text, and use functions (Ctrl+V, Ctrl+C) from the keyboard on LG compatible smartphones. This program will be useful especially at work, where all smartphone and PC files could be accessed simultaneously on one screen. Furthermore, users can just continue to communicate on IM apps, and other chat services from one device. Screenshots taken on the PC can be sent to contacts through the smartphone as well. The app is available for free download on Google Play.
[Source  NDTV]