Local mother and son launch online clothing store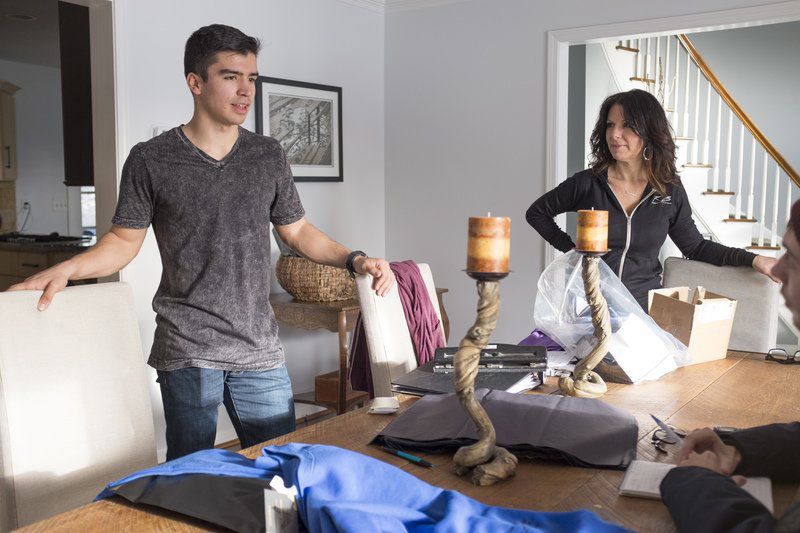 A mother and son have launched an online clothing store.
Linda DiLorenzo, 50, and Jake Arnold, 18, are the minds behind Raven Beauty Apparel. The clothing line has items for men and women that include things like fleece jackets, leggings and shirts. Each item features a raven on the back.
DiLorenzo came up with the idea for their own clothing line one day when she was going through some of her own clothes.
"A couple of years ago I was actually just kind of going through my workout clothes … I wanted to come up with something appropriate for someone my age and also someone Jake's age and have something a little edgy," she said.
DiLorenzo loves ravens, so that led her to choose the bird as the line's namesake.
The clothing is printed at a store in North Tonawanda and the shop digitally prints on the material, rather than doing a screen print. They feel that this takes away a plastic feel the clothes would have when a screen print is used.
"So the digital printing is watercolor right into the material, so there's no plastic feel. It's just a part of the material," Arnold said.
Raven Beauty Apparel just launched its website about two weeks ago, but they have been selling the line since December. DiLorenzo and Arnold helped out with a fundraiser that Ultimate Physique held for the Niagara County Sheriff's Office Victim Assistance Unit.
Business has been good so far, and they plan to try and expand their orders to other states.
"I think now it's a matter of our wingspan needs to go further out there. We have some friends in California. We have family in Arizona," DiLorenzo said.
They don't plan to get a physical location, because they believe online shopping is the way of the future.
"At this point everything is online and there is no reason to have a fixed expense," Arnold said.
Customers can choose to either have their orders shipped to them or they can pick them up at 6520 Creek Hollow in Lockport.
["Source-lockportjournal"]