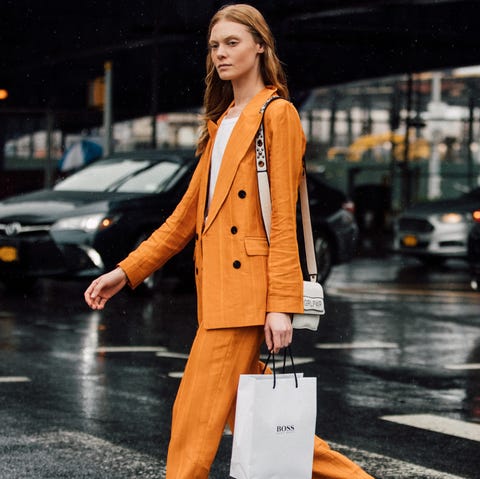 In an effort to tackle disposable fashion, a group of MPs have argued that there should be a penny tax on all new clothing. This would mean that retailers are forced to pay a tax of one penny per garment, which would help to raise an extra £35 million a year to fund more collections and better recycling practices, Sky News has reported.
A report by the Environmental Audit Committee (EAC) states that the consumption of new clothing is worse in the UK than in any other European country. In fact, approximately £140 million worth of clothing is sent to landfills every year.
The report is calling on the government to do more in forcing retailers to take responsibility for sustainability and suggested that companies designing clothing with a lower environmental impact are rewarded, while others are penalised.
"The government can certainly change the law," MP Mary Creagh, chairwoman of the Environmental Audit Committee told Sky News. "It's changed the law to force companies to take back their batteries in their cars, we think that should be extended now to textiles. A million tonnes of textiles a year are being thrown away and we need to bend the curve of consumption. We are urging consumers to buy less, to repair and reuse more before they recycle as well."
In the EAC report, companies including Marks & Spencer and Asos were praised for their co-operation with sustainability plans, while Boohoo, JD Sports and Kurt Geiger were named and shamed for being "less engaged".
The issues around sustainability in British fashion are reaching fever pitch, with a number of demonstrations taking place during London Fashion Week this weekend as climate-change protesters swarmed the streets and blocked roads in order to bring light to the issues. Meanwhile, BBC Planet partnered with the BFC and designer Mother of Pearl to create a short film and a collection that promoted a more positive, sustainable approach to fashion.
["source=harpersbazaar"]