Prince Charles Launches Education Impact Bond For India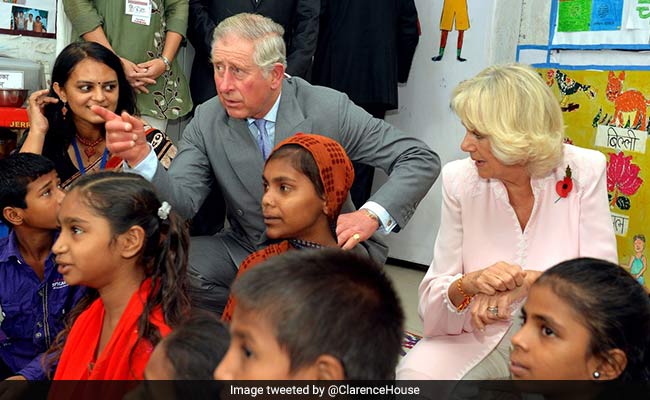 LONDON: 
 Britain's Prince Charles has launched a new 10-million-dollar Development Impact Bond (DIB) to help improve education for over 200,000 children in India. The DIB, the largest bond of its type in South Asia, is the latest fundraising initiative by the British Asian Trust (BAT), set up by the royal 10 years ago to fight poverty in South Asia.
"We are launching a 10-million-dollar Development Impact Bond that will improve education for more than 200,000 children in India," Prince Charles said at a Buckingham Palace event yesterday evening to celebrate the 10th anniversary of the British Asian Trust.
"This will be the largest bond of its type in the region and will, I hope, offer a compelling model for a more effective approach to philanthropy at scale," he said.
The heir to Britain's throne revealed that along with international philanthropist and champion of global impact investing, Sir Ronald Cohen, he has been a strong advocate of "social finance".
"These bonds are an innovative and, I think, a tremendously effective way of raising the funds needed to address some of the greatest challenges in the region at the kind of scale necessary to make a significant difference," he said.
The new bond has been launched by the trust with the support of the UK government's Department for International Development (DfID), Comic Relief, the Mittal Foundation and the UBS Optimus Foundation.
The concept of DIB is intended as a result-oriented way to attract new capital into development projects, with a strong emphasis on data and evidence.
Under the initiative, the DIB will provide funding to local not-for-profit delivery partners in India over four years, delivering a range of operational models including principal and teacher training, direct school management, and supplementary programmes.
It is intended to improve literacy and numeracy learning levels for primary school students from marginalised communities in the country."This is the most exciting period in the Trust's history. We have had an enormous impact on the lives of millions of people and everything is in place to substantially scale this up in the years ahead. It is a privilege to be involved with such a dynamic and innovative charity," said Manoj Badale, chairman of the British Asian Trust.
The Prince of Wales was accompanied by wife Camilla Parker-Bowles, the Duchess of Cornwall, at the gala event attended by the UK Cabinet ministers and celebrities such as musicians Kanika Kapoor and Naughty Boy.
The prince, who praised the South Asian Diaspora for its "extraordinary generosity", also announced plans for the trust to expand its zone of operation to Bangladesh this year.
["Source-ndtv"]