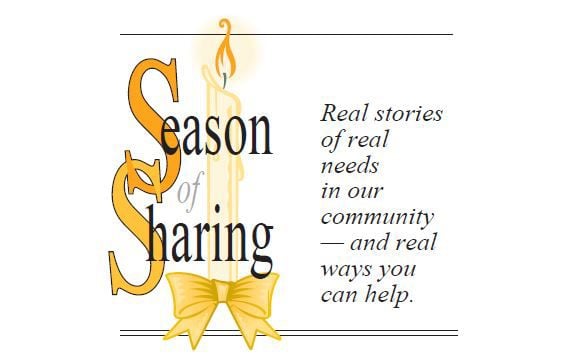 EDITOR'S NOTE: Many of us are thankful for caring friends and family, and for the good things in life. Unfortunately, there are too many who are less fortunate.
Working with the Yakima County RSVP, local nonprofits have provided information about individuals and families needing your help.
Every day through Christmas Eve, the Yakima Herald-Republic will publish information in print and online about some of those in need along with contact information to make your gift happen.
A single mother of a 2-year-old girl needs your help this holiday season. Her daughter would love to have an educational toy and book. Mom says she is need of 3T clothing, shoes size 8-9, and she enjoys anything from "Frozen," along with Minnie Mouse toys.
The family could really use blankets, a vacuum, pots and pans, broom/dustpan and cleaning supplies such as laundry detergent, dish soap, bleach, Pine-Sol and similar products.
To help, call LaShaunda Harris at Triumph Treatment Services, 509-248-1800. Gifts and donations will be accepted from 8 a.m. to 6 p.m. Monday through Thursday and 8 a.m. to 5 p.m. Friday at 102 S. Naches Ave.
[Source:-YAKIMA  HERALD]