The latest Syrian ceasefire is under threat as Russia has severely criticised US air strikes in eastern Syria as the most "extraordinary display of American heavy-handedness" to date.
It follows a US-led coalition strike on Deir Al-Zour a week within of the Syrian ceasefire coming into effect.
Russia says 62 Syrian government troops were killed in the bombings on Saturday (18 September), where forces were in contact with Islamic State (Isis) fighters.
The attack caused heated exchanges between the US and Russia and led Russia to call for an emergency session of the Security Council.
Russia's UN Ambassador Vitaly Churkin said the US air strike put "a very big question mark" over the future of the US and Russian-brokered ceasefire agreement, reported the AP.
He said the timing of the US airstrike is "frankly suspicious" because it came two days before the US and Russia were supposed to implement an agreement on military coordination in Syria.
He added that the US had not previously targeted IS (Daesh) forces fighting Syrian government troops.
Churkin also said in his decades as a diplomat he had "never seen such an extraordinary display of American heavy-handedness as we are witnessing today".
Russia earlier suggested that the Syrian ceasefire was in jeopardy after US-backed rebels stepped up their activity.
US Ambassador to the United Nations, Samantha Power said the US has "relayed our regret" for the unintentional loss of life of Syrian forces fighting the IS, but accused Russia of pulling a "stunt" by calling an emergency Security Council.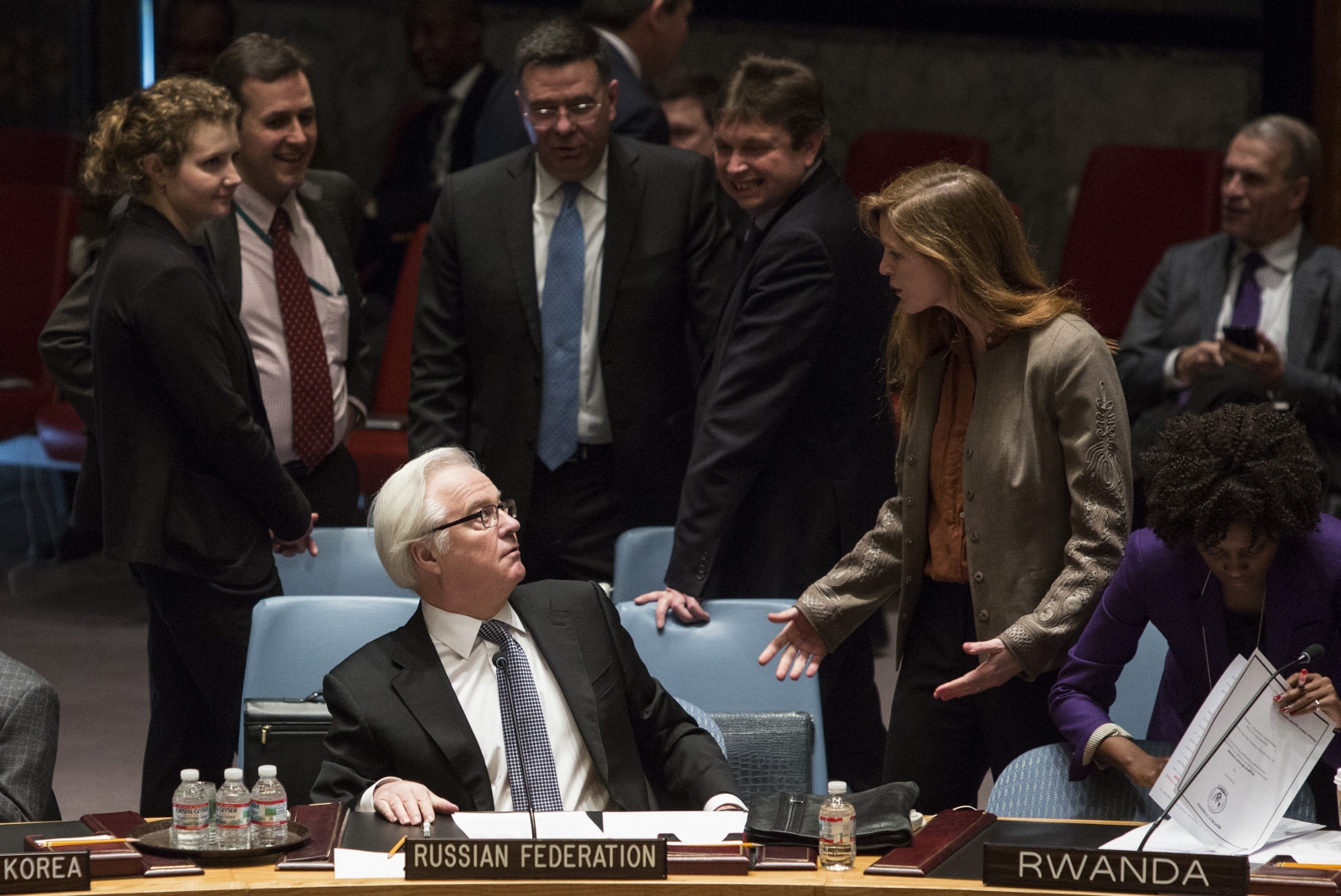 She said: "Since 2011, the Assad regime has been intentionally striking civilian targets with horrifying, predictable regularity and yet in the face of none of these atrocities has Russia expressed outrage.
"Nor has it demanded investigations, nor has it ever called for a Saturday night emergency consultation in the Security Council."
The US Central Command said it immediately halted the strikes when coalition officials were informed by Russian officials that it was possible the personnel and vehicles targeted were part of the Syrian military.
"Syria is a complex situation with various military forces and militias in close proximity, but coalition forces would not intentionally strike a known Syrian military unit," they said. "The coalition will review this strike and the circumstances surrounding it to see if any lessons can be learned."
[Source:-IBT]