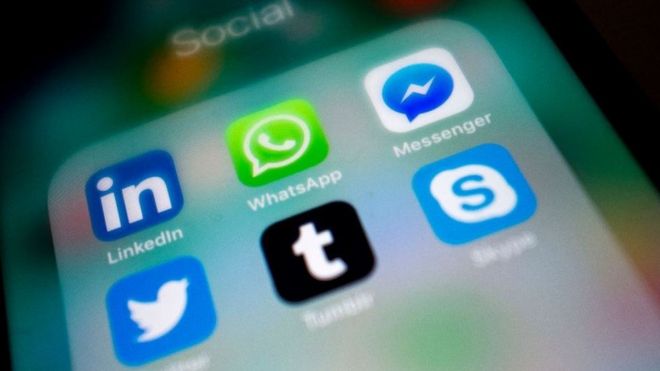 It follows a growing trend which has raised concern among various groups who have said it is "bad taste" and done for a "reaction".
The biggest worry is family members finding out about incidents online before police get to them.
One charity wants those who take photos while driving to be prosecuted.
"Our biggest concern is when people have taken photos or videos of the scene and they get uploaded to social media before we get to identify those involved and contact the family," said Sgt Bob Witherall, from Gwent Police's collisions team.
"Sometimes people are aware there's been an incident before the police liaison officers can get to the door.
"It is frustrating. I would question people's motives of why they are doing it. Is it to help us? Is it feeding interest?
"Be sensitive. Be aware of what you are uploading to social media. Have a thought to families of victims who may not be aware of what's happened."
Mr Witherall said the issue does not happen very often within the force but there have been cases highlighted across other parts of the UK.
He added there was a "double-edge sword" to taking pictures of crashes.
"It can help if say a particular vehicle hasn't stopped and people have filmed something and there may be a chance they have captured some key evidence," he said.
Prof Martin Graff, from the University of South Wales' school of psychology, said people were less inhibited about taking and sharing photos online.
"People do it because they can," he said.
"It's not the same as saying something to someone's face. They are less inhibited online.
"Why they do that [upload crash pictures] in the first place is anybody's guess. They've got something you can show people."
'Not entertainment'
But he added: "People crave for likes – they get a hit from getting 'likes' or reactions to a post.
Kevin Clinton, road safety manager at Royal Society for the Prevention of Accidents (Rospa), wants penalties imposed on motorists who take photos while rubbernecking.
He said: "Taking photos or images of a crash is extremely bad taste and bad behaviour.
"Why on earth would you want to take a picture and upload it? It's downgrading the seriousness of the incident.
"These things are not entertainment.
"If you come across an incident your first instinct should be to help and not take a picture to use it for entertainment."
["source=carwale]