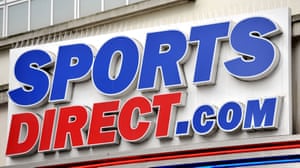 Sports Direct is braced for a fierce investor revolt at the company's annual shareholder meeting this week as another influential City investor declared it would vote against the reappointment of chairman Keith Hellawell.
Hermes Investment Management, which manages and advises on £215bn of assets, is the latest to call for Hellawell to go, saying it will vote against his reappointment on Wednesday. A year ago, the UK fund manager had abstained in a similar vote on Hellawell's role.
A number of other major UK investors – including Legal & General, Aberdeen Asset Management and Royal London – are also believed to have lost patience with Hellawell, who is being targeted this year by shareholders unhappy at the group's governance failures.
On Friday, three of North America's largest investors – CalPERs, CALSTRS and the Ontario Teachers' Pension Plan – came out in opposition to Hellawell.
These voices will be hard to ignore this year after the City regulator introduced changes to voting rules which, in some circumstances, can give greater sway to the views of minority investors.
Last year, despite considerable investor unease, Hellawell's position as chairman was effectively unassailable because he enjoyed the support of the firm's executive deputy chairman, Mike Ashley, who controls 55% of shares.
Since then, new rules from the Financial Conduct Authority have come into force for companies where there is a single dominant investor on the share register. In such cases, non-executive directors must separately win the backing of minority investors.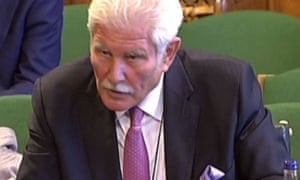 Last year, 28% of shareholders voted against the re-election of Hellawell or abstained, though several are believed to have expressed concerns about him behind closed doors.
Hermes has also lost patience with three other Sports Direct directors, and is expected to oppose the re-election of chief executive Dave Forsey, finance director Matt Pearson and non-executive Simon Bentley.
Meanwhile Royal London, Britain's biggest mutual investment manager, is expected to vote against Hellawell for the second year running. It will also oppose the other three non-executives: Bentley, Dave Singleton and Clair Jenkins. Last year Royal London, which manages £94bn of funds, voted for Jenkins.
Both Hermes and Royal London will also vote for a separate resolution proposed by trade unions calling for an independent review of labour practices at Sports Direct, in the wake of a highly critical parliamentary report sparked by a Guardian investigation.
The union resolution is opposed by the Sport Direct board, but has won widespread support from leading investor groups. Leon Kamhi, Hermes' head of responsibility, said: "The chairman, Keith Hellawell, together with independent directors Simon Bentley and David Singleton, have lost the confidence of many of Sports Direct's minority shareholders and should step down from the board. An external, independent successor to the chair role should be appointed as soon as possible, followed by additional independent directors."
Further disclosures about Sports Direct have included Ashley appointing his daughter's boyfriend to manage the property arm and paying an obscure company owned by Ashley's brother to handle international deliveries. The stream of bad news in the past year has coincided with declining financial performance and the share price more than halving, pushing the company out of the FTSE 100 index.
Ashley Hamilton Claxton, corporate governance manager at Royal London, accused the company of being reckless with shareholders' money and said other investors increasingly shared Royal London's concerns.
She said: "At the risk of sounding like a broken record, we are astonished at the lack of improvement in corporate governance matters at Sports Direct, despite repeated attempts by ourselves and other investors to push for positive changes at the firm.
"Since the 2015 AGM, despite slight increases in revenues and gross profits, the company's share price has fallen 60% following scandal after scandal, a clear sign of the impact which severe corporate governance issues can have on investors' long-term outlook for a company."
Hellawell, chairman since 2009, will be the main target for angry shareholders at the AGM at Sports Direct's Shirebrook head office. Last year almost 24% of independent shareholders voted for Hellawell's removal but long-standing critics believe a majority could oppose him on Wednesday after investors who had turned a blind eye became concerned.
Kamhi said Hermes abstained on Hellawell's appointment last year because it had not had the chance to speak to the former senior police officer. Now Hermes has told Hellawell he should resign.
"We have given him the benefit of the doubt for some time but there remain considerable issues at Sports Direct and we think it is time to step down," Kamhi said.
The meeting could be a discordant event with other fund managers expected to join Hermes by sending representatives to speak. The Investor Forum, which represents big shareholders, is expected to attend and MPs are sending a committee official to observe the meeting.
Standard Life, Sports Direct's second-biggest shareholder after Ashley with 5%, declined to comment on how it would vote but it has opposed Hellawell at the past two meetings.
A report into labour practices, commissioned by Sports Direct from the law firm RPC, could be released early this week but many investors doubt its independence because of close links between RPC and Ashley.Shareholders are divided about whether Ashley, whose title is executive deputy chairman, should stay on the board. Royal London has opposed the billionaire's re-election but Kamhi said the company would benefit from Ashley's retail nous, as long as it is managed properly.
[Source:-The Guardian]