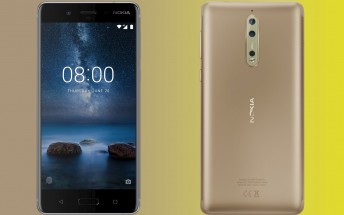 While the upcoming Nokia 8 flagship has been the subject of several leaks and rumors so far, we haven't heard much on the pricing front, except for a rumor earlier this month that the phone will cost just under €600.
Now, new price-related information has leaked, and it's bound to bring a smile to the faces of potential buyers. Yeah, the leak suggests the phone will be priced even lower – somewhere around €515 – €520 including taxes.

The leak comes from a leaked Vodafone Romania internal doc, which means it should be representative of the pricing throughout the EU. Granted, taxes vary from country to country so it might change a little, but nothing too dramatic.
The Snapdragon 835-powerd device will be made official on August 16.
[Source"timesofindia"]