Virat Kohli's Passion Is Unbelievable: Sourav Ganguly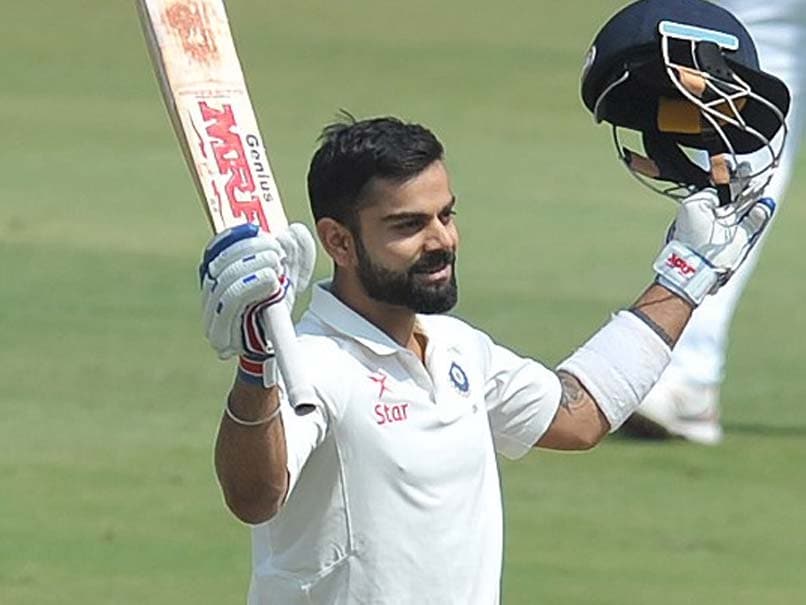 Former India skipper Sourav Ganguly praised Virat Kohli on Saturday, saying that the current India captain's intensity for the game is unbelievable. "When I see Virat Kohli playing cricket on the field, you get up from the work table and go and watch him; that's what he does to the game. His intensity, his passion is unbelieveable," said Ganguly, who is the president of Cricket Association of Bengal (CAB). Ganguly added that Kohli has succeeded Mahendra Singh Dhoni very well.
"He has succeeded MS Dhoni very well despite having a lot of responsibility to take up," said the 44-year-old.
He said players like Kohli, Dhoni and Yuvraj Singh can pull people to not just the television sets but also to the stands of a cricket stadium.
"You saw the stands when England played the One-Day International (ODI) and the Twenty20 International series'. We hosted the India vs England game on January 22 (at Eden Gardens in Kolkata) and being the president, I could not keep up the demands of the seats; that's what people like about Virat Kohli, MS Dhoni and Yuvraj Singh. What they do to the people of the country is remarkable," said Ganguly, who played 113 Tests and 311 ODIs for India.
He also commented on the upcoming series between India and Australia. Australia will tour India to play four Test matches in February and March. Ganguly remembered his team which beat Australia in an epic three-Test series way back in 2001 thanks to the exploits of VVS Laxman, Rahul Dravid and Harbhajan Singh among others.
"It is hard to beat India in India. There could not have been a more stronger team which came to India than the 2001 Australian side. That team is the best Australian team I have seen in the last 50 years," said Ganguly.
Coming to the topic of the Indian Premier League (IPL), Ganguly, who played for franchises like Kolkata Knight Riders and Pune Warriors, in the cash-rich league, said, "IPL auction will go ahead as scheduled. The Board of Control for Cricket in India (BCCI) has done very good work till date which is why the game is so healthy in India. The more time passes, the more cricket grows in India."
The IPL players' auction will be held on February 20.
[Source:-nDTV]