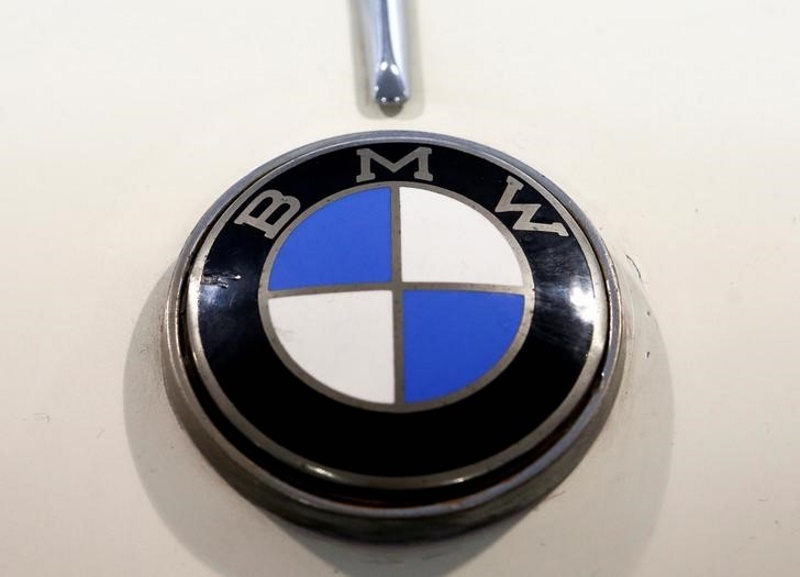 BMW is close to unveiling a development partnership for autonomous cars with Israeli collision detection software maker Mobileye and US chip maker Intel, a source familiar with the matter said on Thursday.
On Friday, the three companies plan to hold a joint news conference, with BMW Group Chief Executive Harald Krueger, Intel CEO Brian Krzanich and Mobileye Chairman and Chief Technology Officer Amnon Shashua detailing the partnership.
Automakers and technology suppliers are striking new alliances to commercialise computer-based, self-driving cars after being caught off guard by aggressive moves by Silicon Valley firms like Google, Tesla and Apple into the field.
Germany's BMW is the world's largest luxury car maker by sales. Intel is the world's biggest computer chipmaker and is looking to diversify into new markets such as autos.
Mobileye is the top supplier of camera-based sensor systems used in advanced driver assistance systems available in the latest generation of vehicles. The systems are used for changing lanes and to detect other cars or pedestrians.
Analysts estimate its systems command 70 percent of the market for collision-detection systems, a key enabler for autonomous driving.
Terms of the three-way deal are not yet known, nor is it clear how the pact between Intel and Mobileye might affect the Israeli firm's long-standing partnership with French-Italian chipmaker STMicroelectronics, which manufactures Mobileye sensor systems.
A spokesman for STMicroelectronics declined to comment.
In May, Mobileye and STMicro said they had agreed to extend a 12-year-old partnership to develop a fifth-generation Mobileye system, which they said will provide fully autonomous driving features for cars due to hit the road around 2020.
These new systems will revolve around a computer chip, or central processing unit, that controls some 20 sensors throughout each vehicle, including the windshield and car bumpers, Mobileye and STMicro said.
In recent months, Volkswagen Group and General Motors agreed to use Mobileye systems in their future car fleets and Tesla Motors has committed to continue using Mobileye technology in its electric cars.
[Source  NDTV]